A popular Swedish radio station was hijacked by Isis supporters, who played a jihadi recruitment song over the airwaves for 30 minutes until their broadcast was halted.
Expecting to listen to light-hearted pop music music-lovers in Malmo, in the south of Sweden, were treated to "For the sake of Allah" which is used to recruit foreign fighters, on repeat.
The extremist hack took place on Friday (10 November) taking control of Mix Megapol with the Isis music played on both the FM and internet-based radio station in Sweden's third-largest city.
Claiming to reach 91% of the country's 10m people, the station just finished playing Ed Sheeran and Carly Rae Jepsen, when the show was interrupted by the recruitment song at 8.30am.
Jakob Gravestam, a spokesman for parent company Bauer Media, said the hack would be reported to police and a government agency tasked with monitoring electronic communications.
Jonas Wessel from the nation's Post and Telecoms agency told the Swedish tabloid Aftonbladet that it would be a struggle locating the offenders.
"It seems like someone has used a transmitter and dialled the same broadcast frequency and then played out different content," Wessel said.
"Afterwards it is very difficult. If it is a disturbance that only occurs during a period and never occurs again, it is difficult to find."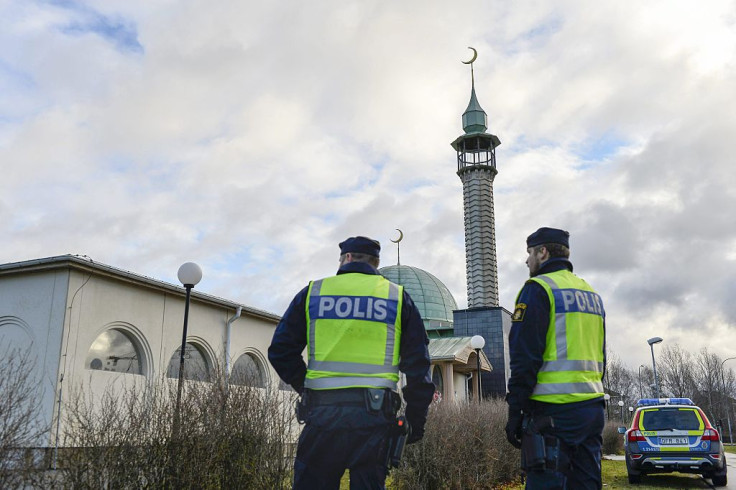 The station reportedly only realised when listeners contacted them, telling management that the three-minute long song was played on repeat
A spokesperson told 24Malmo: "This is of course very serious, particularly because they had been playing a song about ISIS recruitment. We see this as a very serious incident, and have therefore reported it to the police."
The Swedish Security Service estimated that some 300 people have left Sweden to fight for Isis in the Middle East, with the city of Malmo being a hot bed for recruitment of jihadists.
Last year in the country a government-sponsored course opened to try and teach clerics a "locally anchored" version of Islam to counter the influence of radical clerics trained abroad.