Greece: Seized cargo ship Haddad 1 concealed 5,000 shotguns 'for Libya Islamists'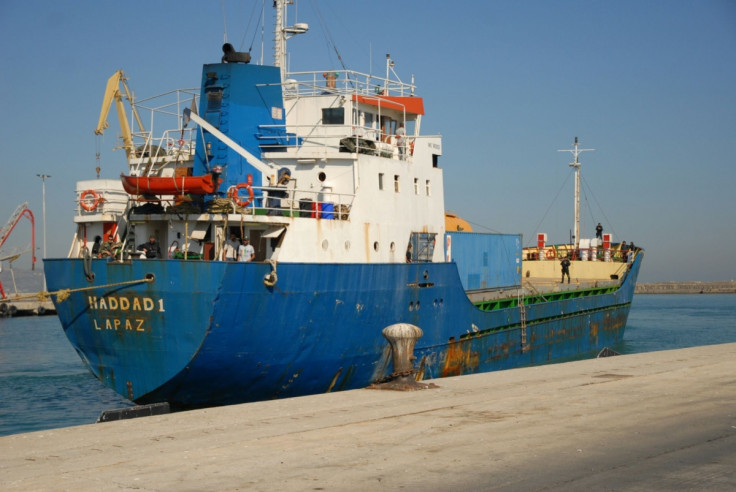 Greek authorities have discovered a gargantuan cache of weapons aboard a cargo ship headed to an Islamist controlled area of Libya.
The coastguard said a search of only the first two of the 14 containers carried by the Bolivian vessel Haddad 1 had revealed almost 500,000 rounds of ammunition and 5,000 shotguns, of a type similar to that used by police, with no accompanying documentation.
They were found at the bottom of the containers, concealed by a load of furniture, including drawers, cupboards, and a layer of gymnastic mats.
The Haddad 1, a rusty 65-metre vessel built in 1976 and registered in the port of La Paz, was intercepted off Ierapetra, southeast of Crete, earlier this week, as it was heading to the Libyan city of Misrata.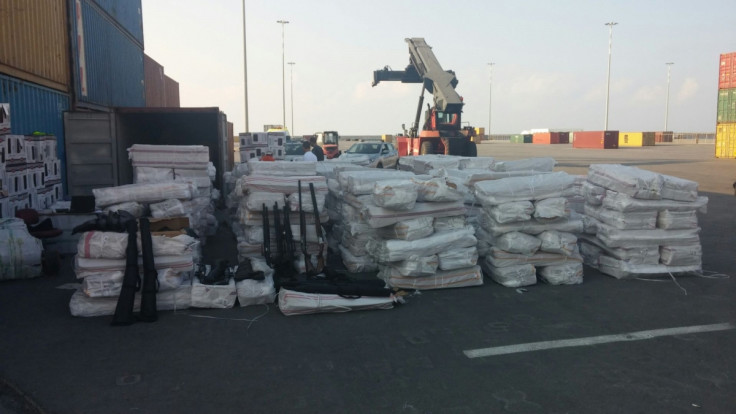 Greek authorities found a hoard of weapons aboard Libya-bound cargo ship Haddad 1
Greek coastguard
It had left the southern Turkish port of Iskenderun, about 50km from the Syrian border a few days earlier.
Its crew of seven has been arrested, while inspectors continued searching the remaining containers in the port of Crete's largest city, Iraklion. Greek authorities have not released their nationalities, which local media say include Syrians, Egyptians and Indians.
Greek Marine Minister Christos Zois praised the "professionalism" of the coastguard for the identification of the ship, adding the investigation was ongoing and further information would be released at a later stage. "The count of weapons and ammunition is continuing and we hope that soon we will have more information on this case," he said.
It was not immediately clear who the cargo was being shipped to. The port of arrival, Misrata, is controlled by Libya Dawn, an Islamist umbrella group that took over the capital, Tripoli, last year, ousting the internationally recognised government and installing a rival administration.
Greek media however suggested the Islamic State (Isis) local offshoot, a rival of Libya Dawn, based in nearby Sirte was to be the final recipient.
The Turkish government however said the weapons were destined for the Sudanese police force, also claiming the shipment was fully documented. "If investigations by the Greek authorities show that the consignment is going to receivers other than those stated in the documentation, and if that is shared with us, naturally measures could be taken," foreign ministry spokesman Tanju Bilgic told Reuters. He added the vessel also carried building material for Libya, which is subject to a UN arms embargo.
For sure the Haddad 1 doesn't have a very clean record when it comes to maritime transportation.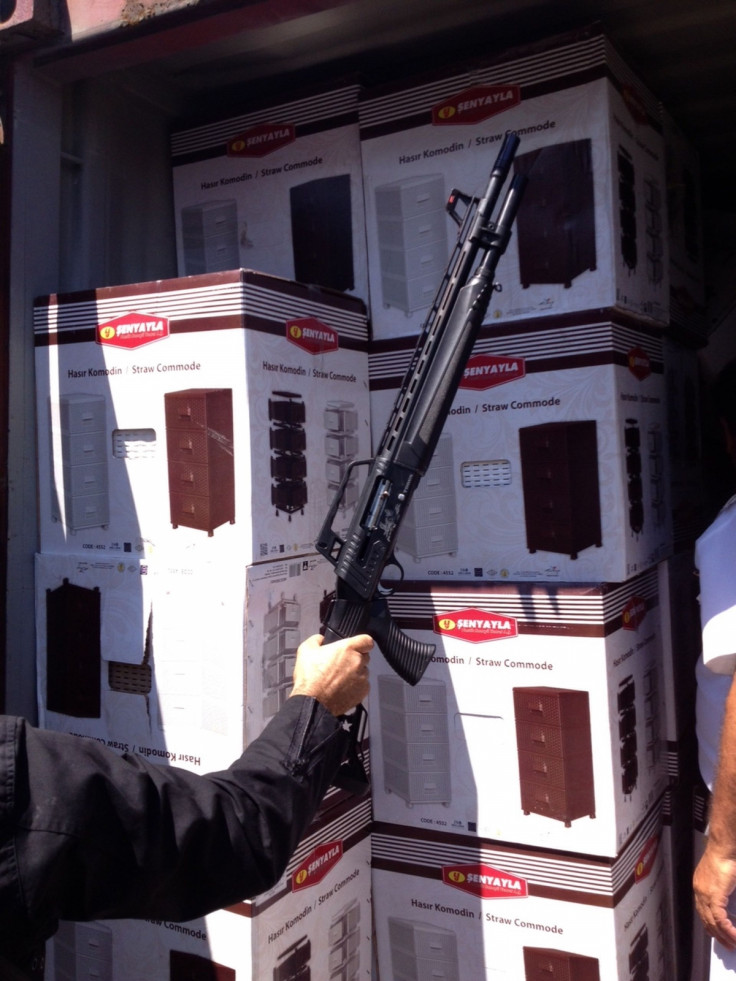 Greek authorities found at least 5,000 shotguns concealed amid the cargo
Greek coastguard
The vessel is currently banned from any European port, under the Paris Memorandum of Understanding (Paris MoU) control system.
In January, it failed to report safety improvements had been made after it was detained in Spain a few months earlier over a dozen of deficiencies, including invalid safety manning documentation and missing navigation charts. It was the fourth time it was detained in Europe since 2006.
At the time the cargo flew a Cambodian flag and was named Mamo. In February, it was acquired by a company named Haddad Shipping, headquartered in Athens Piraeus port which delegated its operation to another company, IMS Hellenic. According to maritime transparency database Equasis, the two share the same address and appear to have no registered telephone number.
Equasis data shows IMS Hellenic operates another 14 vessels, all flying an array of flags from the following countries: Moldovia, Bolivia, Tanzania, Comoros and Togo. The ships collected a total of nine detentions between them from European authorities in the last three years. IBTimes UK was unable to contact IMS Hellenic for comment.
© Copyright IBTimes 2023. All rights reserved.