Isis: Who is on the US most-wanted jihadists list?
On 29 September the US administration added 35 names, including those of three British citizens, to its list of "foreign terrorist fighters" − the black list of the most-wanted jihadists in the world. They include male and female recruiters using social networks to lure vulnerable people into extremism, as well as those who have travelled to Syria to fight for Islamic State (Isis)
The State Department also announced sanctions against 25 people and five groups connected to IS in Iraq and Syria or its regional spin-offs in Russia's Caucasus region, Algeria, Indonesia and Egypt's Sinai Peninsula. By doing so, the Treasury and State Departments are hoping to disrupt IS financially, logistically and make it harder for the group to recruit operatives.
Here are some of the individuals who have made it to the US' most-wanted Jihadists list.
The British terrorist-recruiting jihadis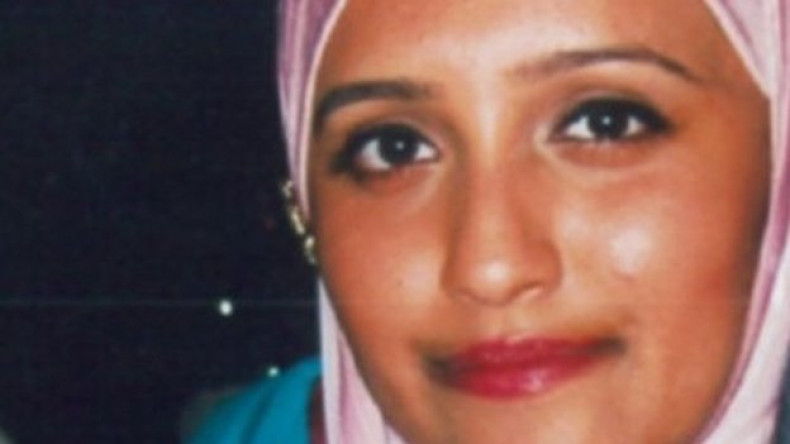 On the list of 35 individuals and organisations the US State Department is accusing of supporting IS appeared the name of a Glaswegian woman, Aqsa Mahmood.
Mahmood, 20, left for Syria in November 2013 to join the jihad and married an IS fighter.
She was reported to have lauded terrorist acts via a Twitter account − now deleted − under the name of Umm Layth, and she publishes practical information and advice to young women interested in joining IS on her blog.
Both US and UK governments had established the international and financial sanctions against her − such as a travel ban and a freezing of her assets − but US Treasury Department spokesman has since claimed that Mahmood is an IS recruiter.
Mahmood is allegedly part of the all-female Raqqa police unit whose activities include luring women to Syria to join IS and is suspected of helping to recruit three missing London teenagers in February this year.
Sally Jones, a British woman from Kent, first travelled to Syria in 2013 where she joined IS and fought alongside her husband, hacker Junaid Hussain. Together with her operative husband, Jones targeted American military personnel through publication of a "hit list" online to encourage lone offender attacks, the State Department alleged.
Hussain was recently killed in an American drone strike, but Jones continued to use social media to persuade women to join IS. Two months ago, she was reported to have encouraged individuals aspiring to conduct attacks in Britain by offering guidance on how to construct home-made bombs.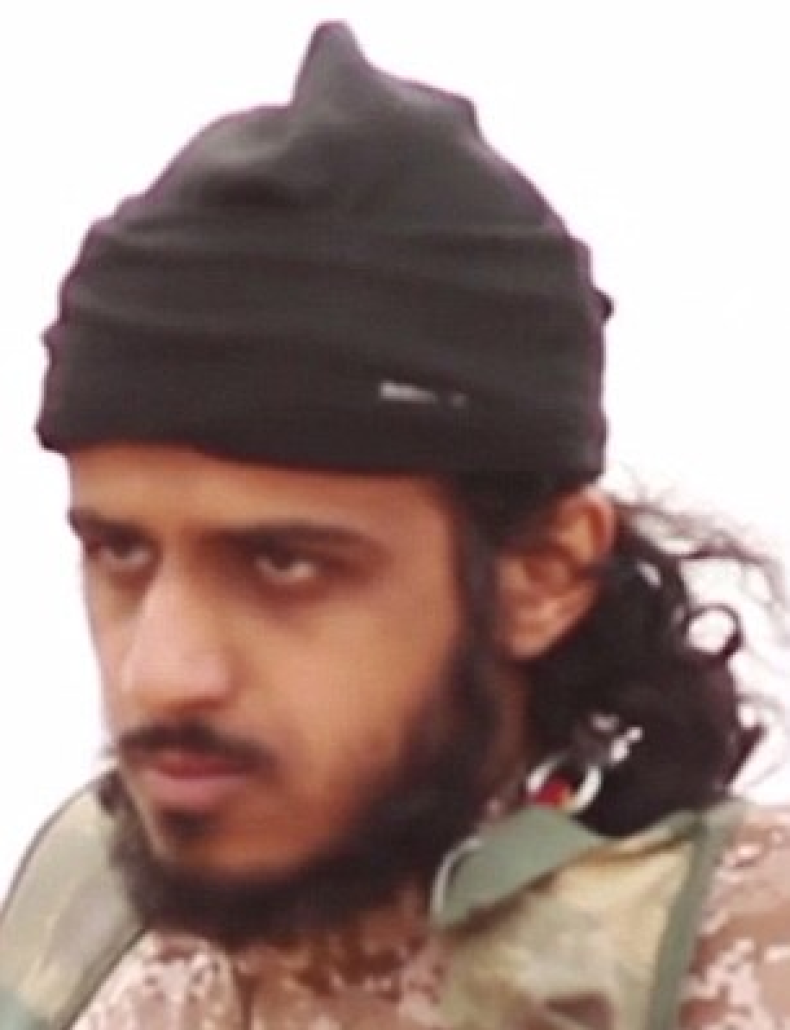 Another Brit, Nasser Muthana travelled to Syria from his home in Cardiff in November 2013 to fight for IS. In June 2014, Muthana was featured in a video published by the jihadists, where he admitted to having participated in battles in Syria. Five months later, he appeared in the same video as one of the French jihadits now on the US list, Maxime Hauchard.
The four French jihadists
Born in a Normandy Catholic family, Maxime Hauchard, was identified as part of a group seen cutting the throats of 18 captured Syrian pilots in a 15-minutes film released by Isis last year. In the same video, Hauchard allegedly exhibited the head of Peter Kassig, the US hostage decapitated by IS, according to the State Department.
The 23-year-old former cinema lover and pizza delivery man converted to Islam in 2009 and was radicalised online. Between October 2012 and May 2013, the young man spent time in a koranic school in Mauritania, North Africa, before joining IS in August 2013.
Hauchard has never hidden his commitment to the group and has extensively written about it on Facebook under both his birth name and his jihadist name, Tariq Abdallah Al-Faransî. Since September, he is the subject of a complaint from the family of one of the Syrian pilots murdered in the video.
Having grown up in Brittany, his counterpart Emilie König is the first French woman to appear on the blacklist. The daughter of a gendarme, the 31-year-old is one of the first recruits to have joined IS, which she did in 2012.
After having converted to Islam and wearing a full-face veil, König openly supported an Islamic group from Nantes (now defunct) called Forsane Alizza and called for jihad online. König left her two children in France when she first left for Syria to join her husband, a converted already fighting for IS.
After having actively recruited volunteers online, she is accused of calling for terrorist attacks on the French soil before a video showed her handling weapons. The UN added her name to a list of individuals also associated with al-Qaeda in Iraq.
The oldest French individual to feature of on the State Department's list is Peter Cherif, 33, who was radicalised in the Buttes-Chaumont area of Paris. Involved in hold-ups and armed robberies as a young man, the fighter who joined al-Qaeda in Iraq in 2004, where he was captured and sentenced to 15 years in prison. After escaping in 2007, he was arrested again in Syria and extradited to France, where he was bailed before appearing in front of a court.
In July 2011, Cherif managed to escape again − on the last day of his trial − and, according to the US, fled to Yemen, where was reported to be fighting along al-Qaeda in the Arabian Peninsula (AQAP). L'Express, however, claimed Cherif may now be fighting in Syria.
The other Parisian is Boubaker Al-Hakim, the longest-serving jihadist on the list. The 32 year old was the first fighter coming from Buttes-Chaumont to travel to Iraq in 2002 and 2003. It is said that his exalted stories of combat against the US forces were decisive in radicalising the Buttes-Chaumont group, to which Chérif Kouachi, the second gunman who attacked French magazine Charlie Hebdo, belonged.
The US accuses Al-Hakim, a Franco-Tunisian, of having tight links to Ansar al-Sharia, a radical Islamist group that operates in Tunisia, after he claimed to be behind the murder of two Tunisian political opponents, Chokri Belaïd and Mohamed Brahmi, in a video. According to the State Department, he may have also seriously thought about "targeting European diplomats stationed in Northern Africa".
Caucasian fighters
Moscow this week referred to IS as the primary object for its campaign, warning that Russian and other ex-Soviet citizens fighting in the group would launch attacks in their home countries if they were not stopped in Syria.
On the US list now appears the name of Rustam Aselderov, a former commander of the North Caucasus extremist group Islamic Caucasus Emirate, and current leader of IS's Caucasus Province (ISIL-CP) franchise. Aselderov defected from the Caucasus Emirate, a militant jihadist organisation active in southwestern Russia before swearing allegiance to Abu Bakr al-Baghdadi in early December 2014.
A spokesman for al-Baghdadi accepted his pledge of allegiance and appointed Aselderov as the "emir" of ISIL-CP, which conducted its first attack in September 2015. The State Department claimed the attack resulted in the deaths of Russian citizens.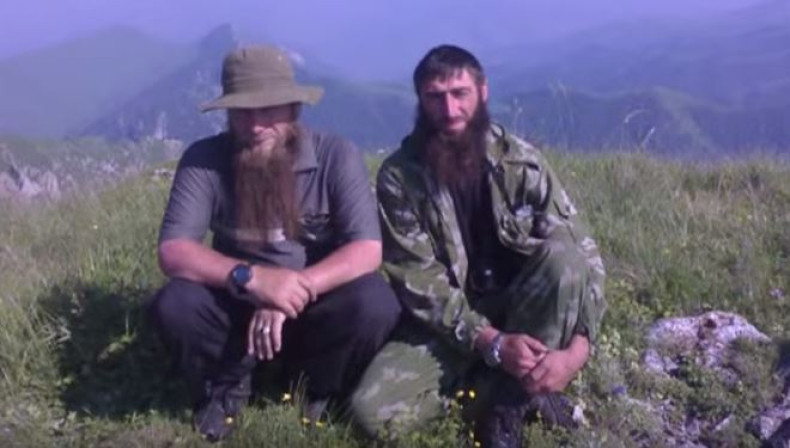 Another North Caucasian fighter, Tarkhan Ismailovich Gaziyev, has been involved in the Chechen insurgency since 2003. In 2007, he became the Islamic Caucasus Emirate Commander of the Southwestern Front of the Province of Chechnya, and carried out numerous attacks in this role. Gaziyev left the group in 2010 and entered Syria through Turkey, where the US claim he heads a group linked to IS, known as Tarkhan's Jamaat.
Russian Shamil Izmaylov, who has also been associated with Caucasus Emirate, first trained in Egypt, before setting up his own training centre there. He entered Syria in 2012, and established his own Russian-speaking IS faction in Raqqa. Izmaylov is also known as Abu Hani, Abu Hanif, Abu Khalif or Abu Khanif.