An Italian mayor who had vowed to combat the mafia "with facts" was arrested as part of a major anti-mafia operation in the region of Lombardy on Tuesday (26 September) morning.
Edoardo Mazza, the mayor of Seregno, was placed under house arrest after being accused of corruption.
Mazza, a member of Silvio Berlusconi's party Forza Italia, is accused of awarding construction contracts to a man linked with the mafia in exchange for votes, Rai News reported.
Investigators said the role of the entrepreneur – who sought local politicians' approval to construct a shopping centre in the province of Monza – was "significant" in Mazza's 2015 election.
At least 24 people were arrested – of whom three are under house arrest – as part of an ongoing probe into the infiltration of the 'Ndrangheta crime syndicate in the business and political spheres in northern Italy. Three other people are currently being investigated.
Charges include extortion, corruption, bribery, drug trafficking, firearms possessions and abuse of office, and they are all aggravated due to the connection with the underworld.
The investigation, conducted by Milan's anti-mafia authority (DDA) and prosecutors in Monza, began in 2015 and resulted in several arrests across the peninsula, including the region of Calabria, 'Ndrangheta's strongholds.
Mazza has often spoken against criminal organisations in the country, Il Corriere della Sera reported.
During a commemoration to pay homage to Paolo Borsellino and Giovanni Falcone – two Sicilian judges killed by the Sicilian Mafia in 1992 – Mazza said: "In our daily life, we don't have to be afraid of telling the truth, we don't have to be afraid of justice and of rules."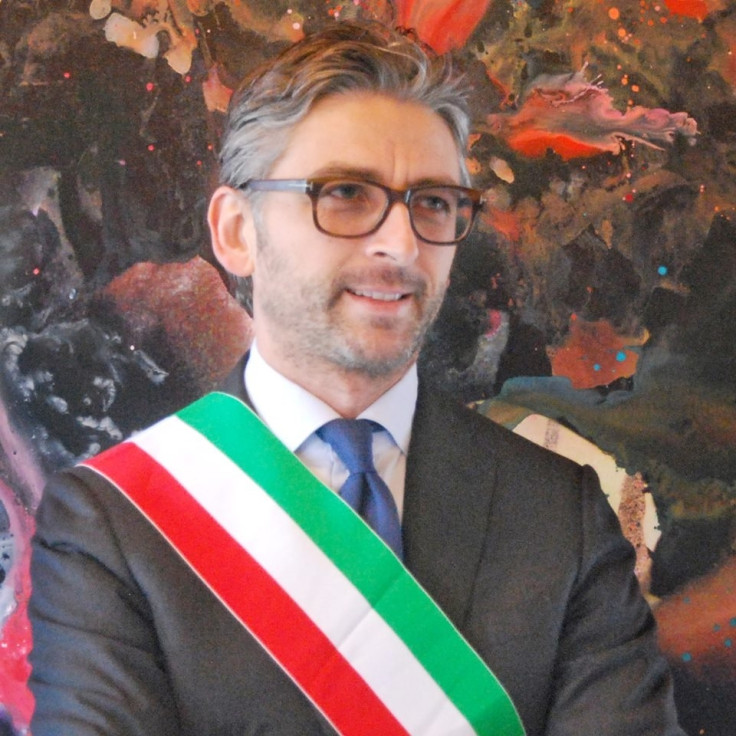 Crackdown on 'Ndrangheta
The police operation came two months after 116 people affiliated to the 'Ndrangheta were arrested, following one of the largest wiretapping investigations into the crime syndicate.
More than 1,000 carabinieri – the Italian gendarmerie – carried out a maxi-blitz targeting 23 mafia clans in the area of Locride. At least 23 bosses and dozens of members of clans including Pelle, Ficara-Latella, Serraino di Reggio, Morabito di Africo and Alvaro di Sinopoli were arrested and charged with, among other crimes, belonging to a criminal syndicate, extortion, fraud and firearm possession.
Recent investigations and police operations have resulted in several arrests of top mafia bosses in Italy.
In June, residents of a village in Calabria stirred outrage after they gathered outside the house of boss Giuseppe "The Goat" Giorgi to pay their respects as he was being arrested after 23 years on the run. Police found Giorgi during a search in his house in San Luca village. The 56-year-old man, one of the five most wanted fugitives in Italy, complimented authorities for finding him.
In 2016, police arrested top 'Ndrangheta boss Antonio Pelle, who had been hiding since 2011. Pelle was arrested in his house in Benestare, where police found a hidden room built between the bathroom and his son's bedroom.
What is the 'Ndrangheta?
In recent years, 'Ndrangheta has become Italy's most powerful and feared mafia group. Part of its criminal success is down to its secretive nature. As clans are founded on strict blood ties, members rarely turn informer, making detectives' work harder.
'Ndrangheta is widely regarded as the group that has filled the void left by Sicilian mafia Cosa Nostra on the international drug trafficking stage, gaining the crown of Europe's biggest drug cartel.
A series of recent investigations has shown how its clans have become the favourite business partners for US mafia families, previously tied to the Sicilian mob.
Besides drug trafficking, 'Ndrangheta gangs are involved in several other illicit activities, except for prostitution, according to Enzo Ciconte, a professor of organised crime history at Rome University.
Earlier this year, German officials said mafia had quadrupled in the country over the past decade. Although members of the underworld hailed from all of Italy's biggest crime syndicates, the majority (333) belong to 'Ndrangheta, which became a well-known name in Germany due to a massacre in 2007.
Two rival clans opened fire outside a pizzeria in Duisburg, killing six people, in what was labelled as the worst mob crime to ever occur in Germany.