Italian tourist stabbed by knife-wielding homeless man near Central Park
The 23-year-old victim was taken to hospital and is expected to survive his injuries.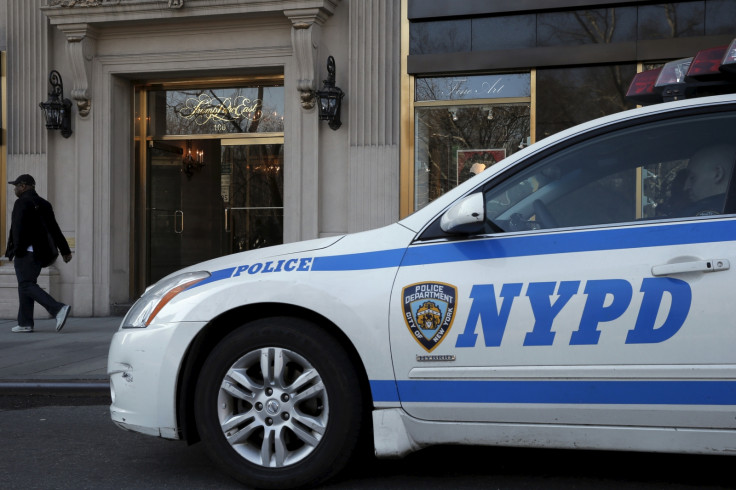 An Italian tourist was stabbed by a knife-wielding man across from Central Park in New York City on Sunday (3 September), police said.
The 23-year-old man was stabbed just before 1.20pm at Central Park South and Columbus Circle, NBC New York reported. Witnesses said the attack appeared to be unprovoked.
"The homeless guy stabbed him in the back without any reason. He walked away slowly," witness Ahmed Gag told the New York Daily News.
"We saw the blood and the shirt cut and knew he'd been stabbed," Gag, a street vendor nearby, said. "I think he was an Italian guy, a tourist. He said he had a flight to catch at six to Rome."
Another food vendor who also witnessed the stabbing, told NBC that he ran over to help the victim. He said he gave the victim towels to stop the bleeding.
FDNY officials told reporters that the man, who was stabbed in the torso, was taken to New York Presbyterian/Weill Cornell Medical Centre in a serious condition. The victim is expected to survive his injuries, the Daily News reported.
Police said they are still searching for the knife wielding attacker.
The stabbing comes just two weeks after another Italian tourist was shot when he got lost in Staten Island, New York. A gunman shot and grazed 57-year-old Marino Stocco, who was wandering through the New Brighton neighbourhood on 20 August. He was taken to hospital in a stable condition.
© Copyright IBTimes 2023. All rights reserved.