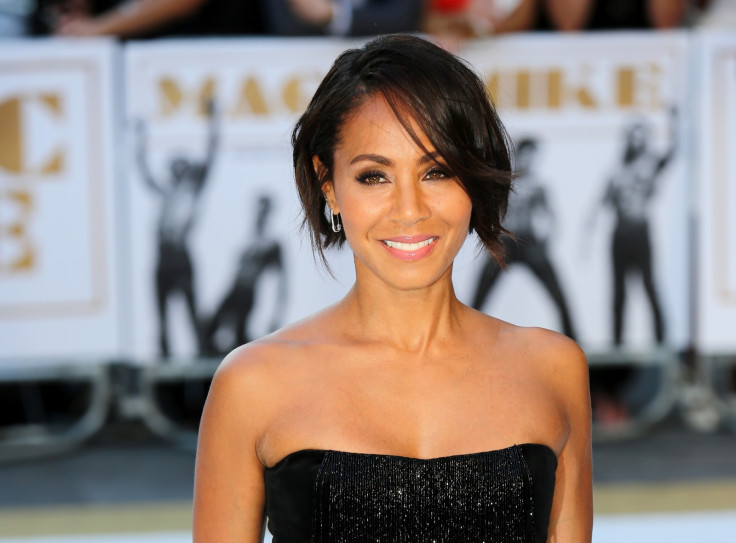 Jada Pinkett Smith has opened up about a story involving the late Tupac Shakur. The Girls Trip actress has said that the All Eyez On Me rapper tried to recruit her into an all-girls rap group when the two were at the Baltimore School for the Arts.
On the bonus segment of Carpool Karaoke, the 45-year-old actress told Queen Latifah that Tupac really wanted her to become a part of a "bad-ass chick group" as he thought she was rapper material.
"He tried to put me in a female rap group," Jada said. "We had all these little corny battles 'cause we went to high school, and he wanted to put a bad-ass chick group together. He's like, 'yo, Jada, I'ma write your raps. I'ma show you the flow'."
Will Smith's wife Jada said there was an obstacle to her becoming a rapper as she "couldn't rap" at all, but Tupac believed she was just pretending not to know how to rap.
"[Tupac] used to be like, 'you act like you ain't got no rhythm at all'," Jada said.
Jada recently opened up about her relationship with Tupac. She said "the reimagining of my relationship to Pac has been deeply hurtful" in the rapper's biopic film All Eyez On Me.
She later appeared on SiriusXM's Sway In The Morning and said that their relationship was based on survival, not romance. She also revealed she was a drug dealer when they first met each other.
"Pac and I's relationship was about survival. That's how it started," she said. "And I know that most people wanna always connect us in this romance thing, but that's just because they don't have the story."
"It's kinda hard because I haven't really told the whole story," she said. "One of the things that's very interesting that I've never really said before is that when I first met Pac, when we first met, I was a drug dealer. Yes."