She's Jenny from the Block, so we doubt Jennifer Lopez has any qualms about a little sing-song in the car with our very own James Corden. The British comedian netted the singer and actress as his latest high-profile karaoke partner for an upcoming The Late Late Show special, revealed in a rap video teaser during a hilarious rendition of Macklemore's Downtown.
Corden is seen singing, rapping and dancing in the video as he gives a sneak peek into the upcoming primetime celebration of The Late Late Show which airs tonight (29 March) on CB. Lopez then appears buckled up in the front passenger seat next to him wearing a black turtleneck. Viewers will look back on the show's best moments, featuring some classic Carpool Karaoke sessions with stars such as Adele and Justin Bieber.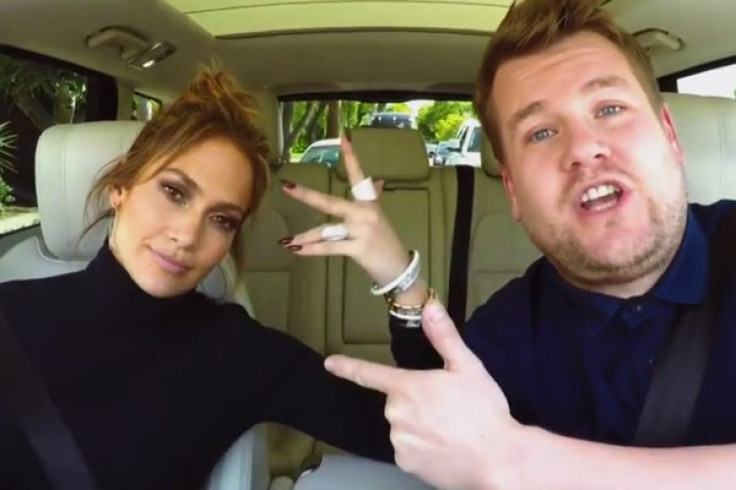 "I have loved every minute of hosting The Late Late Show. It's been an incredible year," Corden previously said.
"I look forward to this hour on primetime to look at some of my favourite moments and share a couple of great new ones. I can't wait!" he added.
The 37-year-old host's late night talk show usually airs at 12.37am, but CBS execs want to give earlier retiring audiences a chance to see his hugely popular segment which sees him sing to famous tracks alongside very famous faces – with his passenger seat hosting the likes of One Direction, Mariah Carey and Justin Bieber.
"So tonight, I'm on my way before 12:30, cleaning up my language 'cause I can't talk dirty,' he continues.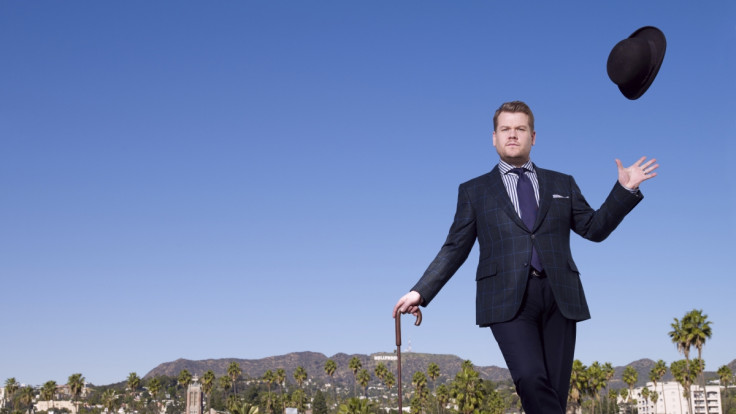 "I'll make your TV shine brighter than a halo, all leading up to a Carpool with J.Lo," he sings in the video.
He ends the parody song with: "Tonight we'll give you something great,' he sings at the conclusion. 'You'll see what you've been missing late."
The special show marks his successful one year anniversary since he took over the slot from Scotsman Craig Ferguson. He's won over American audiences, and his most popular invention by far has been the crooning commute, which has included some of the industry's biggest names.
"We call the carpool segments our gateway drug into James' wacky world," executive producer Rob Crabbe told New York Daily News.
He added: "Getting a 10 o'clock special will give audiences a great taste of all the cool stuff that he's doing after midnight."
Watch the teaser clip below...