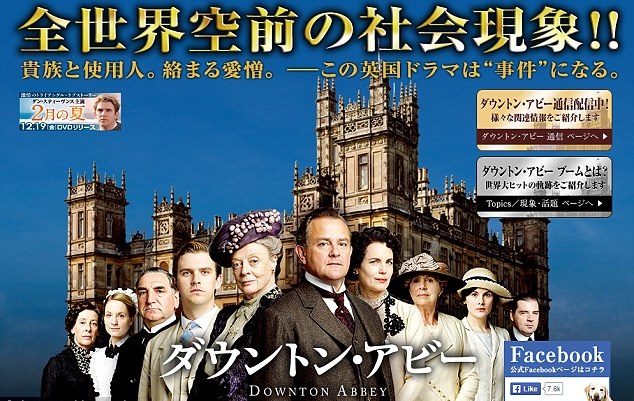 Japanese students are being taught how to speak the Queen's English by watching Downton Abbey.
The idea for the innovative English lessons was reportedly borne after a Downton Abbey Night which was organised by the British Council and held in a Tokyo pub, with British ambassador to Japan, Tim Hitchins in attendance, the Daily Mail reports.
The 90-minute classes held in Lidabashi, Tokyo, involve watching DVDs and reading scripts from the popular British TV show.
The course, which was timed to coincide with the screening on the first series of Downton, was oversubscribed within days.
Eager students have been making the 600 mile round trip to attend the course, prompting the British Council to arrange a second set of classes to cater to the demand.
English teacher, Sarah Greet, who works for the British Council said: "Japanese people are completely fascinated by the programme and the way the characters speak. The Japanese are fascinated by our old traditions.
"Afternoon tea is very popular here and there's a real trend for Harris tweet handbags, hats and accessories at the moment," added Ms Greet.
'It's a very traditional society in Japan and they can relate to Downton Abbey's values and etiquette, as well as the opulence and lifestyle."
She revealed that the students alter their tone of voice to emulate the different characters on the show.
"It's noticeable that when they choose to play the posh characters, like Countless Violet, played by Dame Maggie Smith, their voices go up an octave. If it's Carson the butler, or Anna Smith the housemaid, their voices drop lower,' said Greet, who teaches one of the classes.
"They are aware that Britain is no longer like Downton but they still love that part of our culture, especially the politeness, our terms of address depending on rank, and the way food was served.
"I think they relate more to the people below stairs but they adore Countess Violet because she is hilarious and has all the killer lines."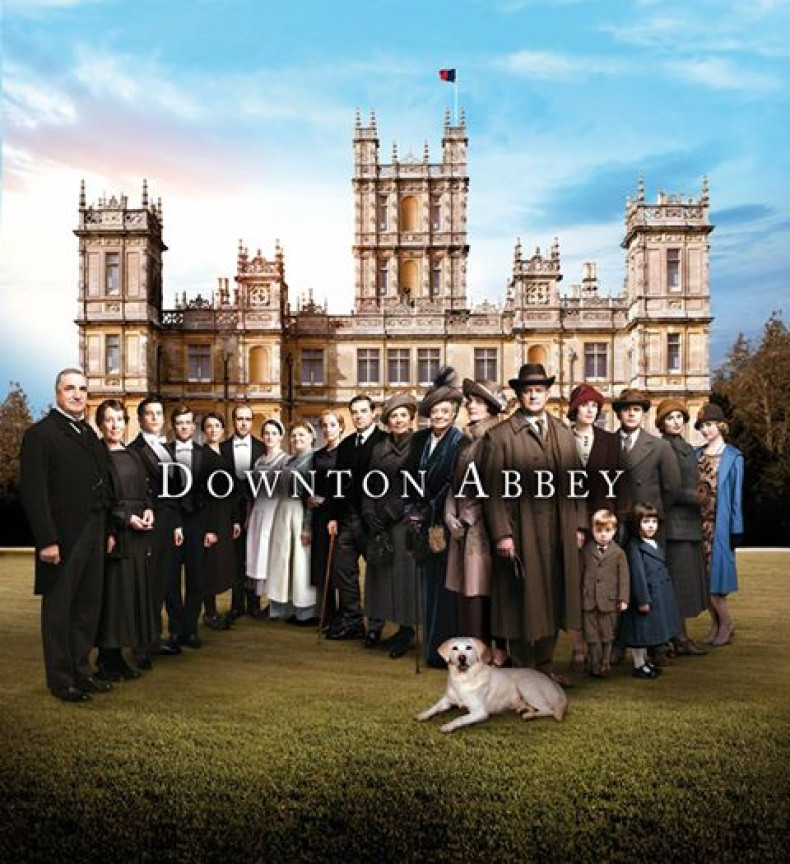 The Japanese students include university students and pensioners. Student Akiko Kinoshita, 26, an engineer from Toranomon, explained the fascination with the show.
"I don't have much opportunity to speak English and Downton is a really interesting show to watch. Sometimes the way the characters speak sounds too English and their accents are difficult to understand. Japanese people like the programme because it focuses on the life of different classes."
Greet added that the students are now eager to visit the locations in the UK. "Quite a few of them have visited England and now they all want to go to Highclere Castle where the series is filmed.'
The council plans to start a new series of classes when the second season of Downton is screened in Japan in January.
The British Council whose, role is to promote British culture in Japan, have also held a series of one-day workshops on Dr Who, Sherlock and traditional British food at Christmas.