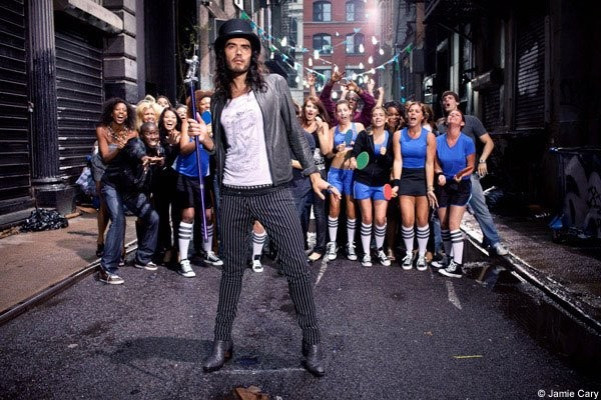 Socialite Jemima Khan's brother, businessman Robin Birley, has told friends and family that his sister's current beau, comedian Russell Brand, is not welcome at his club.
Birley owns the exclusive members-only club, No 5 Hertford St. in Mayfair. This high-end £1,500 a year club has very strict rules and is apparently very difficult to get into. The members of the royal family are a regular at Birley's club.
"Robin had no idea Jemima was dating Russell until he saw pictures of them together," a source close to the Goldsmith family revealed to Daily Mail.
Birley has apparently told friends and family that he was mortified about the fact that his sister was dating Brand.
"He doesn't think it is appropriate for his sister to be dating someone like Russell. Essentially Robin is a bit of an old-school traditionalist and thinks that he is the wrong sort. He has said that Russell won't be welcome," the source added.
Meanwhile, Jemima has confided in her friends that while she liked Brand, she was concerned about his obsessive behaviour and that it freaked her out.
"She's described him as compulsive and obsessive. It's like he's addicted to her. She likes him but it's still too much. Jemima fears Russell's obsession is more about his demons than it is about her," a source stated.
Brand had also confessed to The Guardian recently that he was smitten by a mystery woman and is not interested in anybody else.
"I normally fancy lots of girls but right now I really like another one, and I'm not interested in anybody else. It's a bit like finding a surprise ballroom in your house" Brand stated.
Russell has written two books and is in his own words a former heroin addict who claims to have slept with more than 1000 women.