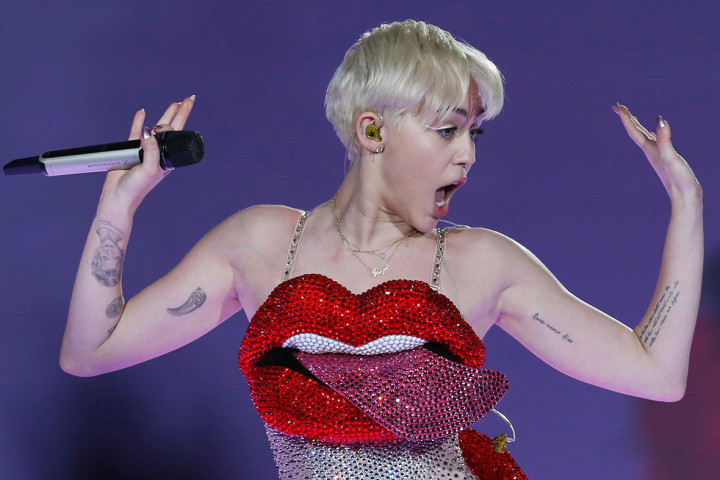 American singer/actress Miley Cyrus reportedly taunted former fiancé Liam Hemsworth after nude photos of Jennifer Lawrence were released online.
According to a report in Hollywood Life, the We Can't Stop singer sent the 24-year-old Australian actor a series of texts dissing his Hunger Games co-star.
"After Miley heard about and looked at Jennifer nude leaks, she texted Liam," a source told the website.
"One of the issues that had broken them up was Liam thinking that Miley wasn't acting respectably and was putting too much of herself out there wearing skin-baring clothes. She texted him a few times, including a message that said, "Your buddy's pics just came out and she showed so much more of her body than I ever have" and "I don't think that's classy taking racy photos like that."
"She wanted to really get back at Liam for having been so hard on her and her sexiness," the insider added. "She considered it a victory."
In August, naked photos of the 24-year-old Oscar-winner and more than 100 other Hollywood stars were leaked online by an anonymous hacker.
Lawrence said she felt sexually exploited by the hackers behind the leak.
"It is a sexual violation. It's disgusting. The law needs to be changed, and we need to change," she told Vanity Fair magazine.
"Just because I'm a public figure, just because I'm an actress, does not mean that I asked for this. It does not mean that it comes with the territory."
"It's my body and it should be my choice, and the fact that it is not my choice is absolutely disgusting. I can't believe that we even live in that kind of world," she added.