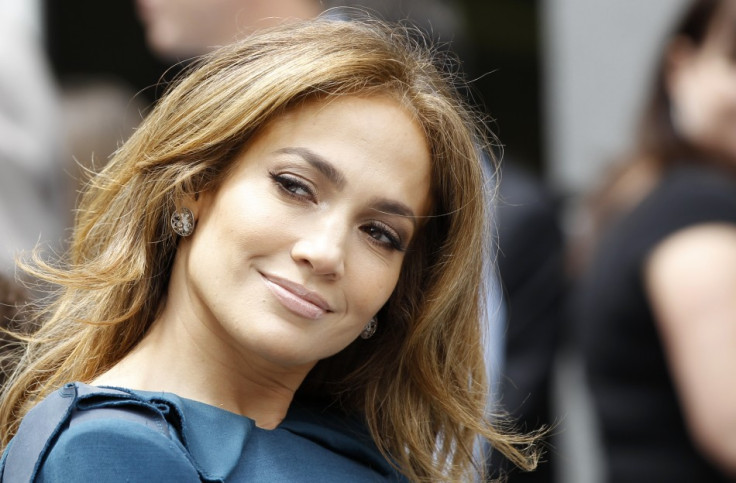 Jennifer Lopez has joined the likes of Demi Moore and Madonna after falling for a backing dancer 17 years her junior.
The 42-year-old superstar has reportedly started dating 25-year-old Casper Smart just months after splitting with her husband of seven years, Marc Anthony.
The couple, who apparently got together last month after the dancer caught J-Lo's eye while on her world tour, were seen leaving New York and Argentinian hotels together this week.
It is clearly still honeymoon period for the mum-of-two who has surprisingly not tried very hard to keep their new relationship secret.
The pop diva and her new beau have been sending each other flirtatious tweeter on twitter and the dancer has even posted pictures of them together all over his Facebook page.
One tweet read from Smart to the star read: '@ JLO??? Hmmmm.' She replied by suggestively by writing: 'Where u want me to be is the Question!!!!! Lol.'
Sources close to the California dancer claim he is head over heels in love with the J-Lo. According to the Daily Mirror, one friend said: "Casper is very good looking. Since he's hooked up with J-Lo he has been on cloud nine and he is smitten. A lot of people say Casper looks like a younger version of Marc Antony, which is why she has fallen for him."
This is not the first time that J-Lo has got up close and personal with a backup singer. In September 2001, the singer, known for her high profile relationships, got married to Cris Judd, a back-up singer from her video "Love Don't Cost a thing." Their marriage ended in June 2002 when she started publicly dating Ben Affleck.