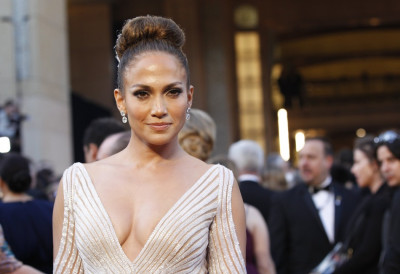 It is sometimes hard to believe singer and actress Jennifer Lopez is 43 years old... so well has she stayed in shape.
Lopez will now be seen on the cover of Vogue's April issue... in a bright red Scarlett Jones and cherry stilettos.
"I think of myself on that day at the studio on Long Island and how insecure I was about my own talent. I just never really gave myself any credit. And because of that, nobody else did either. You mirror what the world mirrors to you," Just Jared quoted the actress speaking to Vogue, when asked about her insecurity in life.
Lopez is currently dating Casper Smart, who is all of only 24 years old, spoke about her personal life and much more, in an interview with Vogue.
"He's adorable. But you already see that... He really is. He's a good egg. I don't want to talk about it too much. It's my private thing," she explained.
The singer also explained how hard it had been to split from ex-husband Marc Anthony.
To see the full interview and pictures, click here...