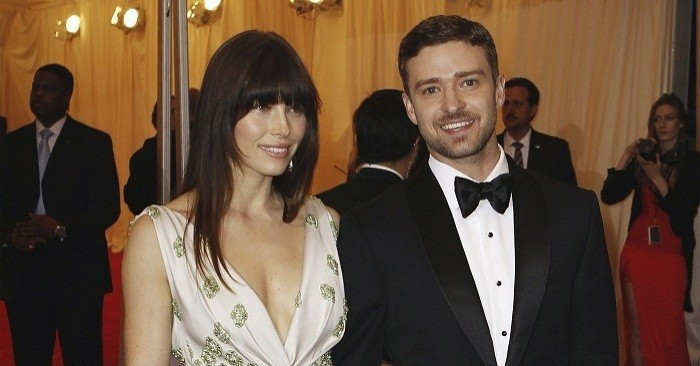 Jessica Biel has finally admitted that she is engaged to Justin Timberlake.
The 30-year-old A-Team star addressed the former N-Sync star as her "fiancé" for the first time in public during an appearance on the Jay Leno show.
Although Timberlake,31, reportedly popped the question over the Christmas after a five-year relationship, the couple have kept tight-lipped about their nuptials.
They have made no official announcement and have never talked openly about the engagement.
But when Leno asked her about a recent trip to Puerto Rico she said: "I was visiting my fiancé there.
"He's shooting a film there. So I'm vacationing. I'm having the best time of my life. It's fantastic."
She has made it clear to wannabe suitors that she was off the market by wearing a gold necklace bearing the name "Justin" when she was spotted in Los Angeles.
She was wearing a loose-fitting burnt orange blouse, high-waisted black skinny jeans and wicker brogue heels.
Timberlake is filming Runner, Runner with Hollywood star Ben Affleck.