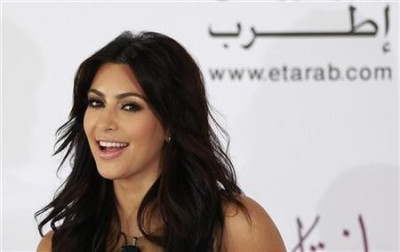 Kim Kardashian has topped seach engine Bing's list of the top celebrity searches of 2012.
The 32-year-old reality star took back the crown back from teen sensation Justin Bieber, who dethroned her in 2011.
She also beat the likes of Rihanna and Gangnam-style rapper Psy, who continues to take the US by storm.
The Keeping up with the Kardashians star, who first found fame in 2007 because of an internet sex tape, has been making headlines all year for a number of other reasons.
She cemented her place as a global brand after launching various clothing lines including the Kardashian Kollection for Dorothy Perkins.
She has also seen her popularity rocket further after embarking on a romance with Watch the Throne rapper Kanye West.
Other stars who made it in top 10 include singers Rihanna, Selena Gomez, Nicki Minaj and Taylor Swift and Lindsay Lohan.
Bing's Most-Searched People in 2012 full list:
1. Kim Kardashian
2. Justin Bieber
3. Miley Cyrus
4. Rihanna
5. Lindsay Lohan
6. Katy Perry
7. Selena Gomez
8. Jennifer Aniston
9. Nicki Minaj
10. Taylor Swift