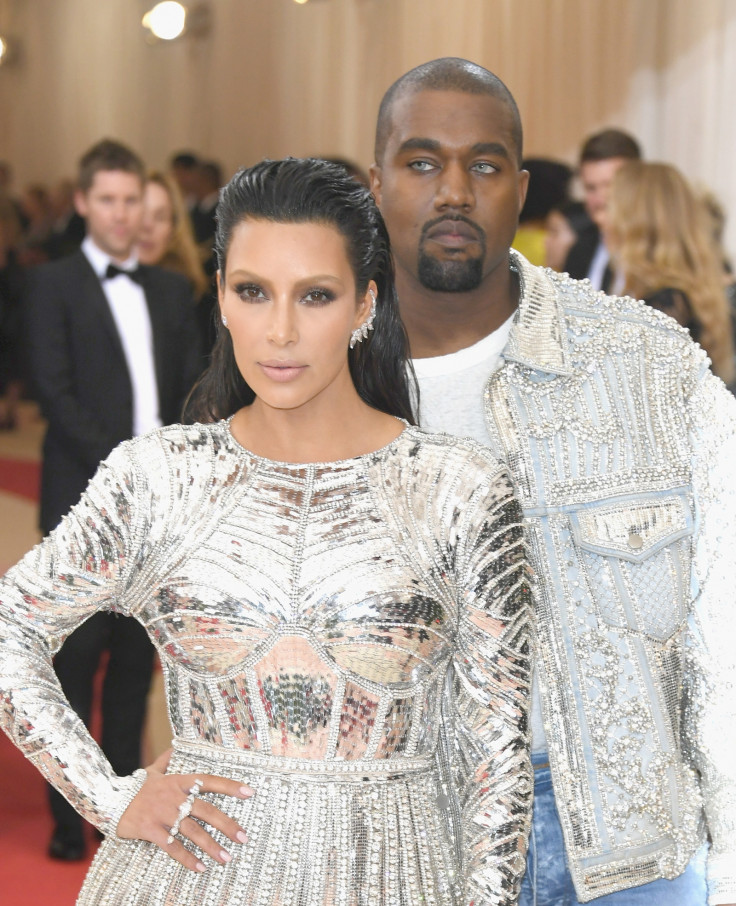 Kanye West has hit back at his former bodyguard, threatening him with a $10m lawsuit for breach of confidentiality. Steve Stanulis claimed he was 'fired for trying to talking to the rapper's wife Kim Kardashian' on 2 May ahead of the Met Gala and later described West as "the most condescending person I have ever met," adding "He's 10 times worse than what you see."
The Yeezus star has responded by sending a legal notice to Stanulis alleging that he broke an employee 's confidentiality agreement by speaking publicly about the alleged incident. TMZ.com reports.
In a fiery statement a spokesperson for West told Mail Online: "The West Family will no longer tolerate the spreading and selling of fake stories in a desperate, transparent and shameless attempt for publicity at their expense.
"This sad, parasitic maniac has violated every basic human tenet of decency with his story of lies. As such, the Wests will explore all legal means at their disposal to silence this nonsense."
However, Stanulis, 42 claims that he didn't sign a confidentiality agreement. He also alleges they have failed to pay him an outstanding fee of $900 for his three days work. The father-of-three maintains he was fired by Kanye, 38, after he attempted to talk to Kim, 35, at the Waldorf Astoria Hotel. He alleged that the singer became 'jealous' and accused him of 'flirting' with Kim, when he was simply trying to clarify their movements as they headed out to the Met Gala.
According to the Sun, Stanulis said at the time: "It is his world and everyone just exists within it. I don't know how Kim stays married to him. I had to look after his toddler daughter once and it was so much easier than babysitting the father. He's 10 times worse than what you see ... You just never knew what would trigger a meltdown."
Kanye has demanded that the bodyguard apologise for his disparaging comments or face legal action.