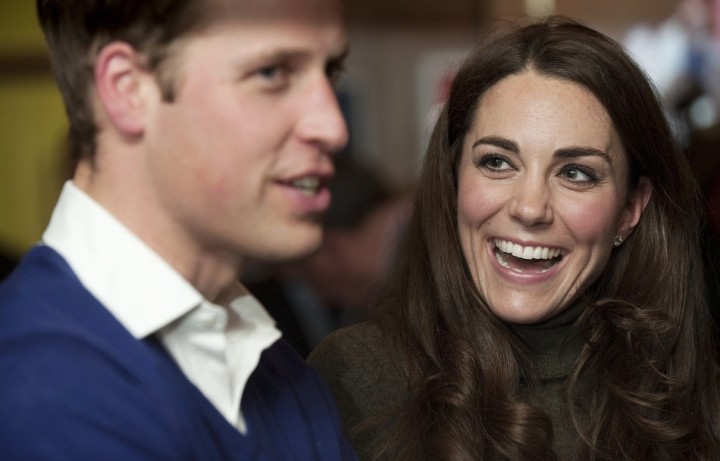 Reporters and photographers from around the world are camped outside the Lindo Wing at the London's St Mary's Hospital, hoping to capture the first glimpse of Prince William and Kate Middleton's first child.
However, a royal insider has revealed that the Duchess of Cambridge may give birth 45 miles away at the Royal Berkshire Hospital, where she was born in 1982.
It had been reported that the duchess left Kensington Palace to join her parents at their home in Bucklebury, Berkshire to await the first signs of delivery.
"There are contingencies in place for wherever the duchess happens to be, and one of them is the Royal Berkshire," a royal source told the Telegraph. "It is still a possibility that she could give birth there, though that would only be in extremis, as the expectation is that she will go to St Mary's."
It was previously reported that Kate's family wanted the royal baby to be born at a hospital near to the Middleton family home.
"Kate's family wants the baby to be born at the Royal Berkshire Hospital," a friend close to the couple said in April. "Their thinking is that she will be based at her parents' house during the later stages of her pregnancy and they do not want her to have to travel miles to Paddington when she goes into labour."
Her mother, Carole Middleton, told InStyle that she believed her royal grandson will be born under the next sign of the zodiac - Leo, which starts on 23 July. The due date was 13 July.
A representative from St James's Palace said that once the royal baby arrives, a framed announcement will be placed on a wood and gold easel outside Buckingham Palace. It will detail the baby's sex, weight and time of birth.
READ: Kate Middleton Royal Baby: Duchess of Cambridge and Prince William to be 'Normal' Parents