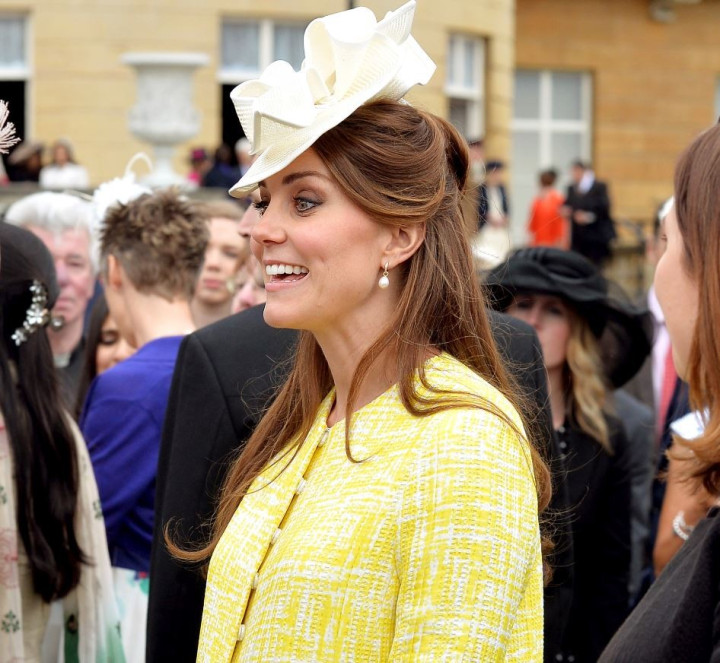 Kate Middleton has been spotted visiting a different hairdresser from the one the Duchess of Cambridge normally frequents. The 31-year-old royal, who is expecting her first child this month, is featured in Australia's Who magazine's July issue.
And one of the photos in the layout shows Kate entering the Rossano Ferretti Hair Salon in Mayfair; she normally visits Richard Ward in Chelsea.
The Duchess was snapped in a grey knitted cardigan and flowing white skirt for the photo. She is a regular at Ward's, who described his royal client as "absolutely lovely, like any other 29-year-old girl".
Ward is believed to be the artistic hand behind Kate's famous "blowdry" hairstyle, which remains one of the most popular at his salon. However, the most popular, he said in June, is Jennifer Aniston's The Rachel.
The hairstyle refers to a cut made popular by the 44-year-old Hollywood actress' character in the long-running US sitcom Friends.
Meanwhile, Ferretti, who opened his London salon earlier last year, has a number of other high-profile celebrity clients, including Angelina Jolie and Salma Hayek. He has also worked on catwalk shows for both Armani and Dior.
Expensive Royal Birth
Meanwhile, Kate's royal delivery is expected to be a very expensive affair. ABC News reports the Duchess' birthing will take place in a private suite in the city's St Mary's Hospital. And there is a £5,500 deposit to book this suite; a Caesarean, if necessary, increases that amount to nearly £8,000.
The report adds that the private suite, in the hospital's Lindo Wing, comes with a television, a fridge, a safe, newspapers (from any country in the world) and champagne to celebrate the baby's birth.
As to how the delivery will happen, earlier reports suggested the Duchess is planning a hypnobirth. This has been described as "specific breathing exercises and visualisation techniques at different stages of labour to relax the body, helping to combat pain and lessening the need for an epidural".