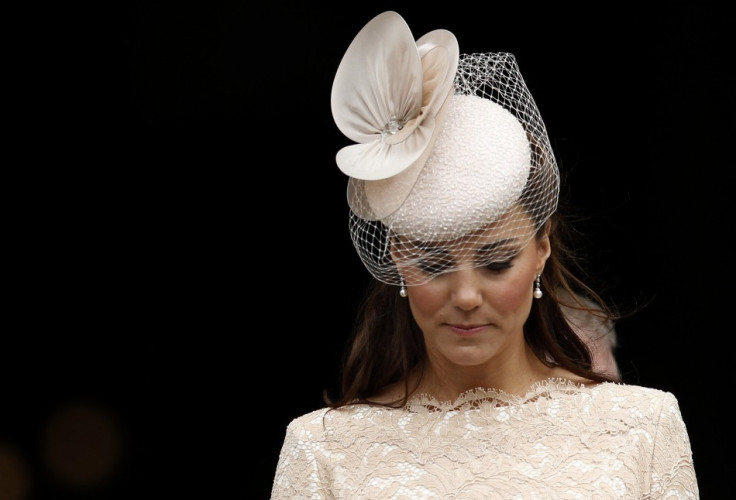 Kate Middleton appears to be trying to induce labour by eating lots of spicy food ahead of her due date later this week.
The Duchess of Cambridge has been craving curry ahead of the royal birth, her friend told the Daily Star.
While there is no evidence to suggest spicy food brings on labour, many women still believe a hot curry will help kick start the process.
Other 'old wives' tales on how to induce labour include drinking raspberry leaf tea and having sex.
Kate's friends Chan and Hash Shingadia told the newspaper that they cooked up a curry for the duchess after visiting her at her parent's home in Berkshire.
"She said she had a craving so I made her a big batch to take away with rice and flatbread," Chan Shingadia said.
Prince William is currently at his post in Anglesey as a RAF search and rescue pilot while his wife prepares to give birth at St Mary's Hospital in London.
Reports suggest there is an emergency helicopter on standby to take him to hospital if Kate suddenly goes into labour.
Sleepless nights
Sources say that William is planning on being a "modern father" and will change nappies and get up in the night to tend to their new born.
An insider told the Mirror: "He's promised Kate he will be there. It just shows how serious he is about being a modern father. Charles did not understand how to be modern.
"He was loving in his own way but he was caught up in the palace system and he couldn't fight it, so Diana was isolated in her pregnancy and as a young mother. William is more protective and wily.
"William will very much want to be a modern father. He has huge love for Kate and is adamant he'll be with her when she gives birth.
"Charles was there when William was born but he never changed a nappy - it just wasn't the done thing.
"But William is a generation on and the practicalities of fatherhood mean very ­different things to him. He'll expect to have sleepless nights and take a hand in changing nappies.
"He'll be very hands-on - and that means from day one. William regards Kate as his equal partner. It's not like the Charles and Diana days. Things have moved on."