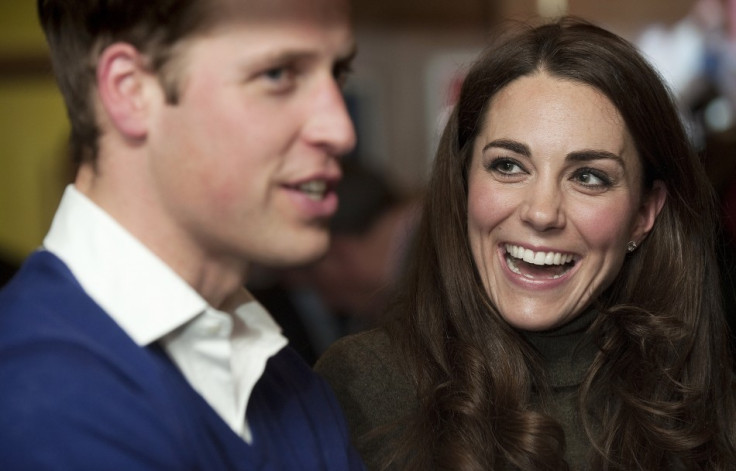 New information suggests Kate Middleton has not passed her due date at all - in fact it is today.
A royal source said her due date is on 19 July, not the 13th or 14th as was previously believed - the palace never gave a specific date, but said the baby was expected mid-July.
Midwives at St Mary's Hospital in London, where Kate is planning to give birth, were told her 'real' due date a month ago.
A source told the Daily Telegraph: "A small number of staff at St Mary's who might be called upon when the Duchess gives birth were told they had to remain teetotal for a month before the due date. They were told the due date was 19 July."
The press has been camped outside the hospital since the beginning of the month and this news means their stay could be extended even further.
Doctors generally induce labour within two weeks of the due date, so it seems the latest the baby could be born is 2 August.
Camilla, Duchess of Cornwall has said she believes the baby will be born by the end of the week.
The Queen also joked that she hopes Kate and Prince William's baby is born soon, saying she would like it if the baby arrives before she goes away on holiday.
Contingencies in place
Rumours emerged yesterday after the Queen's sudden departure from the Ashes at Lord's cricket ground that Kate had gone into labour, but there has been no confirmation from Clarence House.
Kate is believed to be ready to go to the hospital at any time, with Prince Harry having packed her bag complete with Haribo sweets, lavender oil and some music.
She and William are currently staying in her parents' Bucklebury home in Berkshire.
In an emergency, she will have the baby at the Royal Berkshire Hospital instead of St Mary's, a source told the Telegraph: "There are contingencies in place for wherever the duchess happens to be, and one of them is the Royal Berkshire.
"It is still a possibility that she could give birth there, though that would only be in extremis, as the expectation is that she will go to St Mary's."
Kate Middleton: A Very Significant Royal Birth [VIDEO SPECIAL]