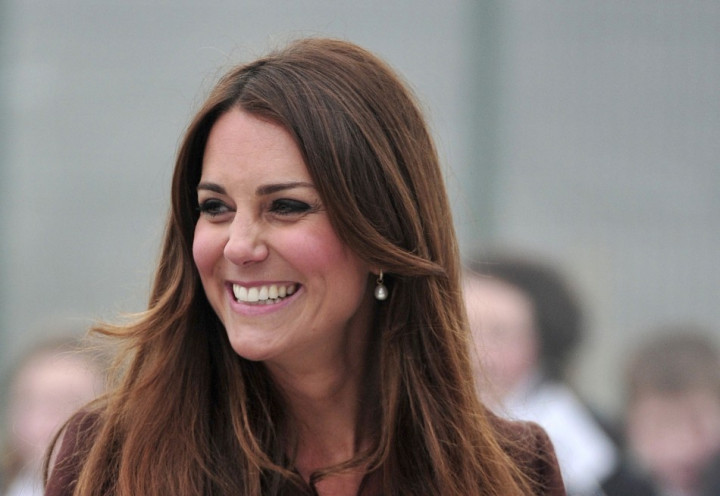 Kate Middleton, is well-known for re-using previously-worn items in her wardrobe at various occasions, varying from public engagements to royal family ceremonies. Though she has topped polls for outfits, hats, and ladies even seeking plastic surgery to attain her "near perfect" nose, she has not made it onto sexiest women's lists yet.
Italian fashion designer Roberto Cavalli opined that the Duchess of Cambridge should add more sexiness to her outfits.
"A princess should be sexy," he told Vogue UK, "She is young, she is beautiful - I would like to create something special for her, but nothing too bold. I would like to prove to the world that Roberto Cavalli can dress a princess. Maybe I would use a print, keeping it young, sophisticated and sexy. Just because you are a queen or princess it doesn't mean you can't be sexy."
The 31-year-old royal, who is seven months pregnant, was recently spotted at Westminster Abbey attending a service to celebrate the 60th anniversary of the Queen's coronation. The 31-year-old Duchess of Cambridge opted for a peach-coloured Jenny Packham dress and coat, with LK Bennett nude court shoes and a box clutch. She wore a hat by Jane Taylor - the same one which she wore last year at the Jubilee Service of Thanksgiving.
This is not the first time the duchess has been subjected to criticism by the fashion world.
In February, the grand dame of british fashion and environmental activist Vivienne Westwood advised Kate Middleton, to re-use her outfits more often to help the environment.
"I don't have any advice to her, except I think it would be great if she wore the same clothes over and again, because that's very good for the environment and it would send out a very nice message," Westwood said.