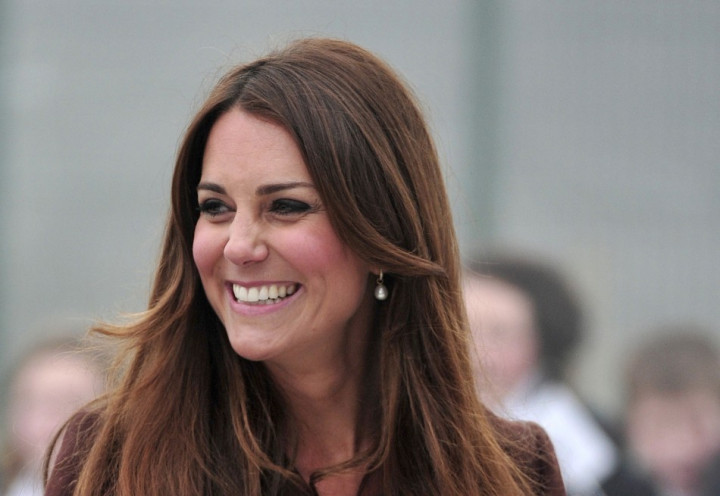 Kate Middleton, the Duchess of Cambridge, has been admitted to hospital in the early stages of labour.
The 31­-year-old royal was accompanied by her husband Prince William and was admitted to the private Lindo wing of St Mary's Hospital in Paddington at around 6am on Monday morning.
"Her Royal Highness The Duchess of Cambridge has been admitted to St. Mary's Hospital, Paddington, London in the early stages of labour," Clarence House tweeted, adding, "The Duchess travelled by car from Kensington Palace to the Lindo Wing at St. Mary's Hospital with The Duke of Cambridge."
Since the news broke, "The Duchess of Cambridge", "#RoyalBaby" and "Prince William" have been trending on Twitter. Celebrities took to the micro-blogging site to join in the excitement.
"@BBCPeterHunt The Duchess of Cambridge is in labour and has gone to give birth at the private Lindo Wing at St. Mary's Hospital in London. #RoyalBaby"
"@piersmorgan Death of Australian cricket, birth of royal baby. #HistoricTimes"
"@iamsuperbianca In the middle of all the #SONA2013 buzz, Kate Middleton checks in the hospital!!"
"@OfficialMelB Whoop whoop the royal baby is comming"
"@markhoppus yes, i know about the imminent arrival of the royal baby. IT WAS MY IDEA!!"
"@MissDLloyd @Daybreak: The Duchess of Cambridge has been seen entering St Mary's hospital - keep tuned for updates." So exciting can't wait x"
"@Sarah_Hyland Hey Kate, itd be great if u could pop out that #royalbaby n the next 7 hrs or so so I could say I was here when the baby was born?Kthanksbye"
"@KellyOsbourne Its all so exciting The Royal Baby is on the way!"
As the excitement continues, many are questioning what name will be given to the royal baby.
Former England captain David Beckham had previously suggested that the new-born should be called David if it is a boy.
"Since the pregnancy was announced Elizabeth has been the name on everyone's lips, but in recent weeks that momentum has shifted towards Alexandra (the Queen's middle name) and Charlotte," Jessica Bridge from bookmakers Ladbrokes said.
"The largest bet placed on the market was £1,000 on Elizabeth by a punter in Northamptonshire. It's the biggest and most exciting novelty betting event in history, so it's not hard to imagine why people are parting with their hard-earned cash on the future King or Queen," she added.