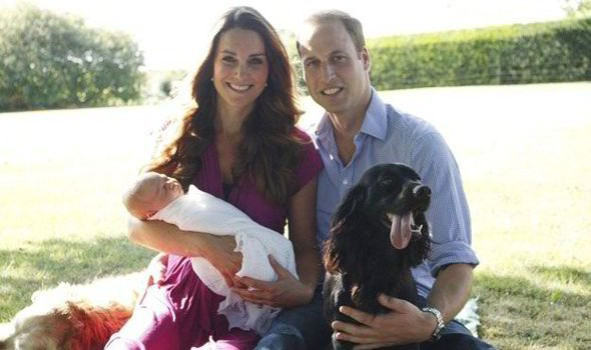 A British maternity label has become the latest retailer to reap the benefits of the "Kate Effect".
Seraphine is on course to double its annual turnover after the Duchess of Cambridge wore one of its signature dresses in the first official family portrait with Prince George and Prince William.
In the official royal picture - taken by Michael Middleton - Kate can be seen posing in the £46 Jolene knotted-front fuchsia frock with the future king of England in her arms.
The dress, designed to flatter the silhouette before, during and after pregnancy, features an empire-line cut. It sold out within hours of the photo's release and triggered more sales than the brand would normally see in two months.
Its popularity has has sparked predictions that turnover at the small London-based company will soar by 50%, from £5.2m to £8m.
Seraphine's founder Cecile Reinaud described Kate wearing the design "an immense honour".
"We heard rumors online that an official royal family photo was going to be released imminently, so we were on the lookout to see what her next outfit would be and hoped it would be Seraphine," she said.
"We saw the picture go live online overnight and are absolutely honoured and so happy to see her in another one of our dresses."
High street brands such as Reiss, Zara and Whistles, have also previously seen a remarkable impact on sales after the duchess sported their designs.