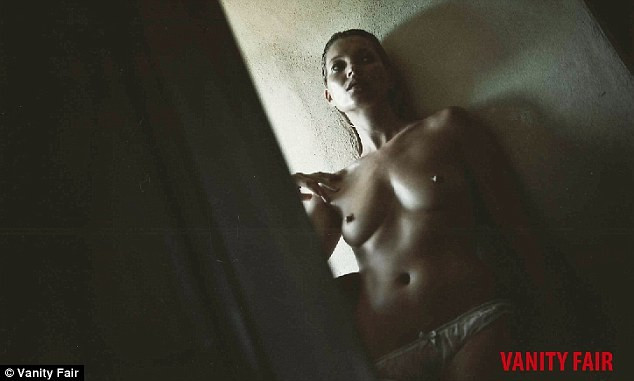 Kate Moss posed topless for Pirelli calendar in a photo-shoot which took place just weeks before she married rocker Jamie Hince this summer, reported the Daily Mail.
In the shoot, Moss, 37, is seen topless with just a small sheet wrapped around her waist as she poses for photographer Mario Sorrenti.
The pictures, have surfaced in Italy's Vanity Fair, who were given a sneak peak ahead of the launch in New York.
Photographer Sorrenti is an ex-boyfriend of Moss, the pair are said to have remained close friends since splitting up, with Sorrenti having photographed her many a times before.
The Pirelli calendar will feature Moss, for the second time, along with eleven other stunning models were flown to location Murtoli on the Mediterranean island of Corsica for the week long shoot.
An insider on the set said to the Mail Online: "It was a fantastic assignment with the emphasis really being placed on feminine beauty and the pictures are fabulous the girls look really, really sexy."
The idea for the 2012 calendar is said to be natural female beauty, which explains the minimal clothing Moss is seen wearing.
Locations used included abandoned old farmhouses as well as the blue seawater with backdrops of rocky outcrops - with security guards keeping onlookers at bay to stop sneaky pictures being taken, said the Mail Online.
Among the other models featured the Pirelli calendar which has been going for more than 40 years are, Milla Jovovich and Dutch model Saskia de Brauw.
The 2012 Pirelli calendar will be officially launched in December.