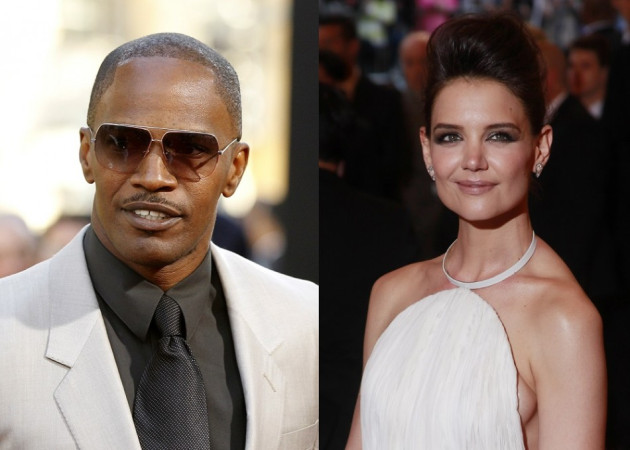 Jamie Foxx has categorically denied he is dating Katie Holmes, saying rumours about the pair are "hilarious".
The 45-year-old actor told Entertainment Tonight that the reports about being in a secret relationship with Holmes, 34, are "100% not true".
"In fact it's quite hilarious because we simply danced at a charity event along with a lot of other people," he said.
Holmes and Foxx were seen together at the Night of Legends party in The Hamptons. An eyewitness said she was dancing with the Django Unchained actor and was seen taking a sip from his cocktail.
Foxx appeared on stage with Pharell Williams and waved Holmes up to join him at the event.
A spokesperson for Holmes insisted the pair were just good friends, but sources said they were trying to keep their relationship a secret.
An insider told In Touch magazine: "Katie and Jamie have been dating for a while. they're very 'Mission: Impossible' about their romance."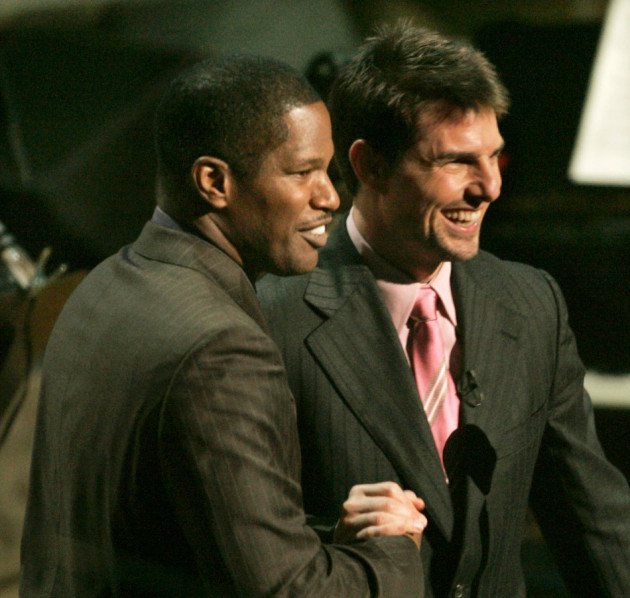 Another source said the pair have been spending time together in the actress's New York apartment and she spent the night with him in the Trump Soho Hotel, after which his driver drove her home.
"A hotel employee confirmed that Katie had stayed at the hotel with Jamie and that she was taking his car. So the driver drove her home to her Chelsea apartment," they said.
If the pair were dating, it may have put a strain on Foxx and Tom Cruise, 51, who have been good friends since appearing together in Collateral in 2004. Foxx previously said he owed his career to Cruise.
Neither Homes nor Cruise has been in a relationship publicly since they ended their six year marriage in June last year.
However, it was recently reported that Cruise now has a strict criteria for potential girlfriends. A source told Grazia they must have been a member of the Church of Scientology for at least five years and work in the entertainment industry.
Ideally, she must be intelligent and in her mid to late 30s: "Tom needs to be strict about his criteria because he wants to avoid a disastrous match and he needs them to understand his hectic lifestyle and all that comes with it," a source said.