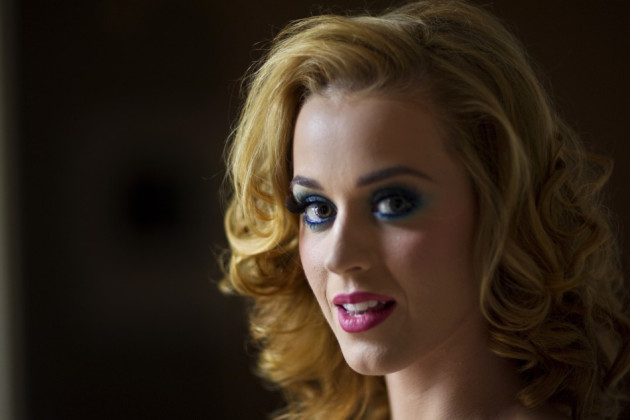 Pop star Katy Perry has revealed some eye popping facts about her in a new interview with US Weekly. The 28-year-old pop star has stated that she believes in aliens, takes 26 pills a day and has OCD.
She has also admitted that she always travels with her teddy bear. That's not all, Perry has also confessed to brushing her teeth four to six times a day.
Perry doled out her shocker habits in the magazine's 25 Things You Don't Know About Me column.
"I'm so OCD that I wish the letters OCD were in alphabetical order: CDO," Perry stated.
"Everyone in my life seems to think I'm a hoarder, but if you ask me, I'm a collector," she added.
She has her reason ready for the pills as well. "I'm all about vitamins and supplements," she states. Perry also let it slip that she is all set to become an aunt soon. Perry also keeps her mind clear with transcendental meditation and says she believes in aliens and has a ticket to outer space.
"My comfort food is chicken nuggets, but only the boot shaped ones. My favourite ice cream is Cold Stone Creamery's Birthday Cake Remix," Perry confessed. She also stated that most favourite fashion label is Chanel.
Perry also gave an insight into her past."At age 13, I was in a car wreck that left me crawling out of a broken window. The first solo I ever performed in public was Edelweiss from The Sound of Music," Perry stated.
And she also revealed that natural hair colour is 'squirrel brown.'
That is not all, during a recent Q&A with fans at the iHeartRadio , she confessed that she has two locks of hair belonging to fellow singers Taylor Swift and Miley Cyrus in her bag.
"One of the first times I went to the Grammys, I got to share a dressing room with Miley Cyrus and Taylor Swift and I asked them for a lock of their hair from each one of them, which is totally creepy, but awesome. I put little bows on them individually and put them in my purse. And that was my little secret - I'm a freak," Perry stated.