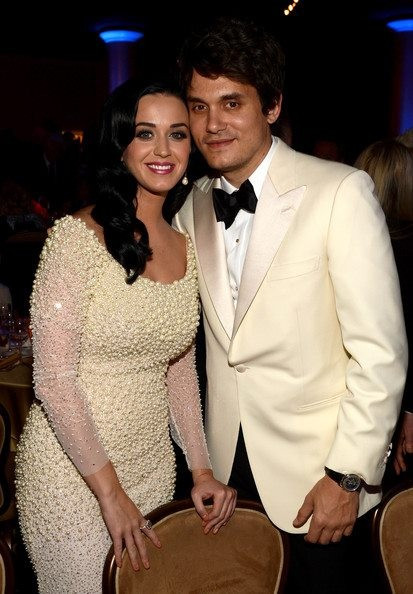 American pop star Katy Perry and boyfriend John Mayer have reportedly split after dating for a year-and-a-half.
According to E! News, Perry broke up with Mayer in the past few days.
The couple's romance was first reported in June 2012, when the two were spotted enjoying affectionate moments together at Soho House in West Hollywood.
Recently, the on-and-off couple sparked engagement rumours when Perry was photographed wearing a sparkler on her engagement finger while out and about with Mayer in Los Angeles on Valentine's Day.
Meanwhile, Perry had previously talked about her romance with Mayer in Billboard's last October issue.
"He literally is a genius, as is evident from his songwriting," she gushed. "I always tell him, 'Darling, you know I'm going to have to give your mind to science after you've passed, because we're going to have to understand how all these sparks work.' We'll be in bed, and he'll be doing the crossword puzzle. Every night, he tries to finish it in under 10 minutes. When he puts his mind to something, he really gets it done very well. I always ask for his help."
The 29-year-old Teenage Dream singer was previously married to comedian Russell Brand, but divorced after 14 months. She was also involved, briefly, with Robert Ackroyd, of Florence + The Machine.
Meanwhile, Mayer, who has previously dated Jennifer Love Hewitt, Jessica Simpson, Jennifer Aniston and Taylor Swift, has a reputation as a Casanova.