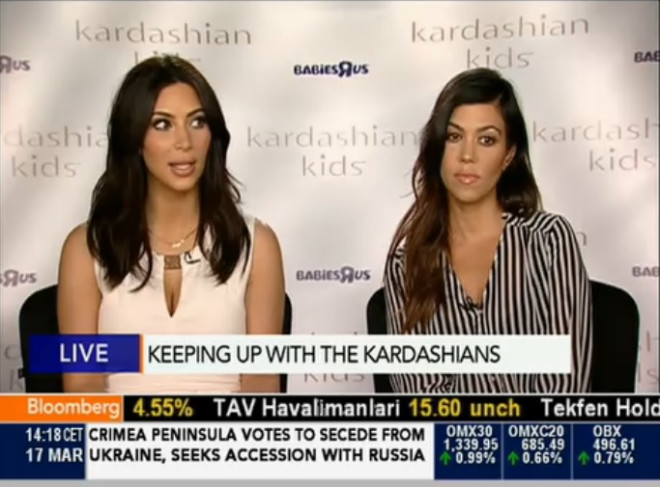 Kim Kardashian has voiced her support for iconic Facebook executive Sheryl Sandberg's over banning the word "bossy" when it comes to women in the work place.
Speaking on Bloomberg TV to promote her range of new baby clothes, Kardashian said the campaign was "very powerful" and that "she really respects her."
Kardashian is the latest in a line of celebrities that have jumped on the band wagon to promote the banning of the word 'bossy' to empower women in the work place.
Sandberg says that confident girls who are often called 'bossy' can keep them from reaching their full leadership potential and that the campaign will "level the playing field."
Beyonce and Jennifer Garner are just some of the raft of famous faces to lend their names to campaign.