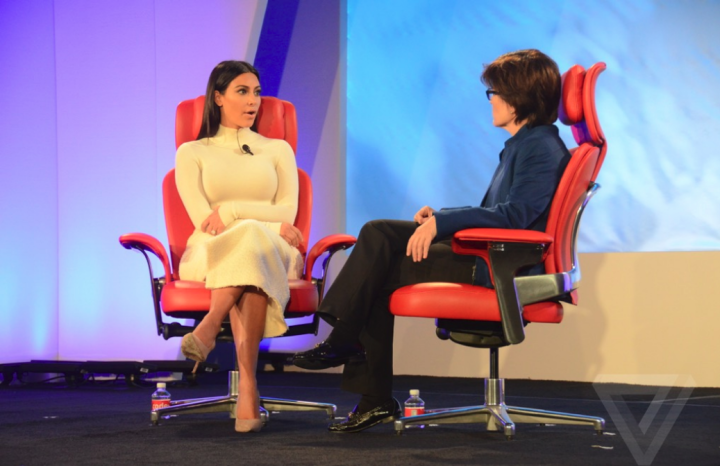 Reality TV star and businesswoman Kim Kardashian let the world in on her app success secrets at a tech conference in California on Monday night.
Kardashian was invited to share her pearls of digital wisdom at Recode's Code Mobile event in San Francisco following the news that her app, Kim Kardashian: Hollywood, climbed to the top of the international App Store charts and raked in $200m (£124m) - including a reported $85m for Kardashian herself.
During a 30-minute conversation with Recode cofounder Kara Swisher, the 34-year-old star teased new features for the game and shared her views on Blackberry, Instagram, selfies and the challenges of managing her social media presence.
"Blackberry is my heart and soul", Kardashian claimed, though admitting she uses an iPhone for social media. She said she uses a six-year-old BlackBerry Bold for sending emails, and buys them in bulk on eBay - just in case they run out since the company stopped making them.
Kardashian confessed to a self-imposed "three-selfie rule", meaning she will not post more than three photos of herself in a row on Instagram to avoid oversaturating her followers. She also said she has no time for Snapchat.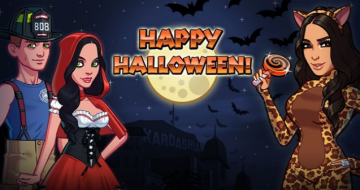 The entrepreneur broke the record for most 'liked' photo ever earlier this year (2.4 million), and said of her viral success that she envisions having a "long career in mobile", and hinted that more games like Kim Kardashian: Hollywood are in the works.
The Hollywood app has already had a new update in time for Halloween, with a host of new in-app purchases available. Players are now allowed to marry each other (where same-sex or heterosexual) and the new venue of Florence, Italy, has been added in ode to the socialite's wedding to rapper Kanye West.