Kim Kardashian reportedly declined a request from Chris Brown's girlfriend, Karrueche Tran, to have a photo taken with her at an event.
The 34-year-old Keeping Up With The Kardashians star and husband Kanye West were seen attending Teyana Taylor's VII listening party, held at Siren Studios on 20 October in Hollywood.
According to Radar Online, when Tran asked Kardashian to take a group picture, the mother-of-one denied it.
"Kim said absolutely not and turned her down," an insider said.
However, when the 25-year-old R'n'B artist approached 37-year-old West, he agreed to it.
"Kim cooperated, but made it very clear she was not happy about it," the source said. "She acted like a complete b*tch. At one point, she even walked away while Karrueche was talking to her."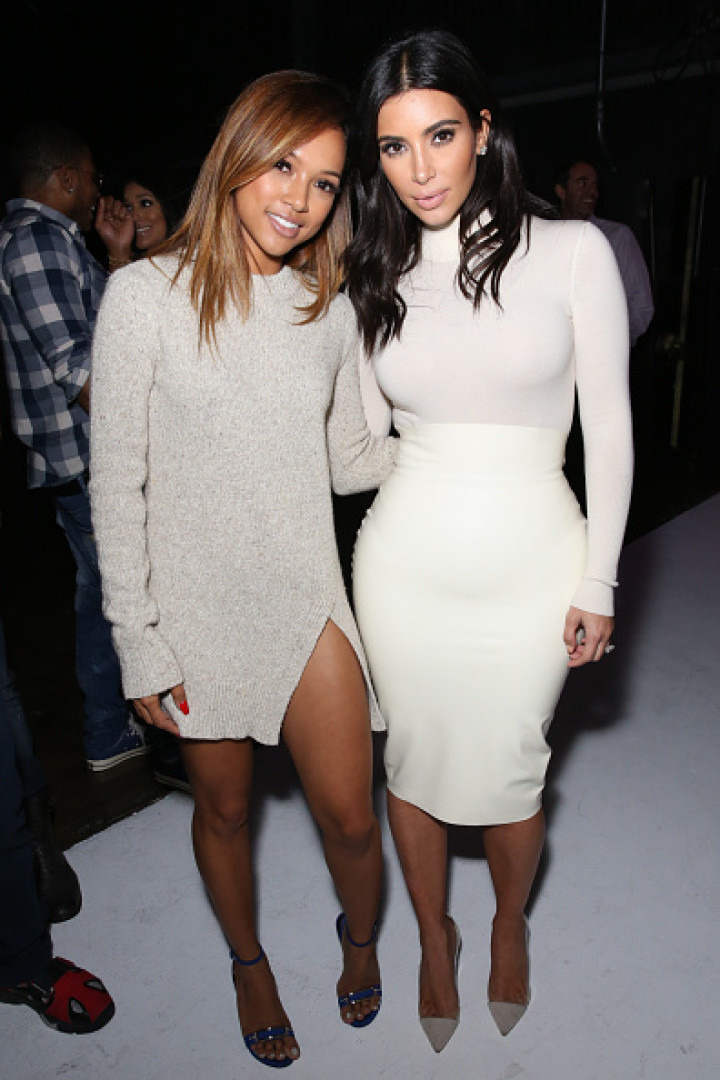 "It was clear she believes she's better than other people," the insider added.
It has previously been reported that West was intensely jealous after discovering Kardashian had a relationship with Brown.
The Loyal singer was first linked to Kardashian back in 2010 after Media Take Out ran a story claiming that Rob Kardashian hooked them up.
Kardashian denied the dating rumour at the time, tweeting: "I have to say , I literally laughed out loud at these dating rumours today! Come on now MTO, I literally can't keep up anymore, not true!"