Miley Cyrus tries to break the internet by posing nude for Paper Magazine for her LGBT charity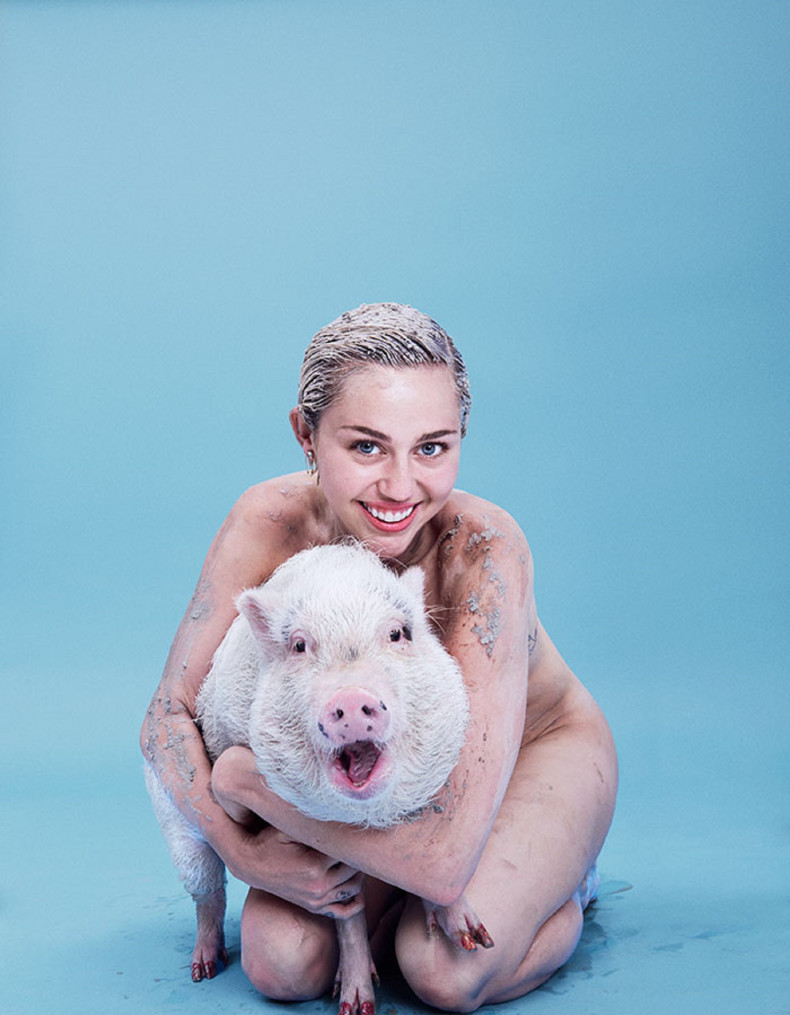 Pop singer Miley Cyrus is not one to be outdone by any one. So it is no surprise that the former Disney star and now risqué pop princess has posed nude for papermag, following in the , err, footsteps of Kim Kardashian who tried to Break the Internet in a 2014 issue.
But, never fear, it's all in a good charitable cause - to support the Happy Hippy Foundation, which she founded to help raise funds and awareness for homeless and LGBT youth.
Cyrus has appeared nude before, sitting astride a swinging ball in the music video for her hit song Wrecking Ball. For Paper Magazine, she appears on the cover strategically hugging a pig. Other photos are far more revealing, featuring photographs of Cyrus fully nude and wearing body paint..
The 22-year-old also reveals that she told her mother at age 14 that she felt romantic feelings toward females.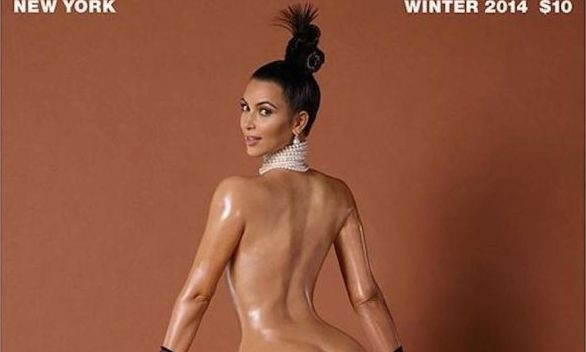 Kim Kardashian poses nude for the cover of Paper magazine
papermagazine/twitter
"I remember telling her I admire women in a different way. And she asked me what that meant. And I said, I love them. I love them like I love boys," the former star of Disney's Hannah Montana show told Paper.
Whether this gave her father, country star Billy Ray Cyrus, an achy-breaky heart, she doesn't say.
Cyrus said that she had been particularly moved by the suicide of transgender teen Leelah Alcorn, who said she had been forced to undergo "conversion therapy" by her parents.
"We can't keep noticing these kids too late," Cyrus said.
The Cyrus cover comes after Paper Magazine tried to "break the internet" with reality star Kim Kardashian showing off her oiled backside.