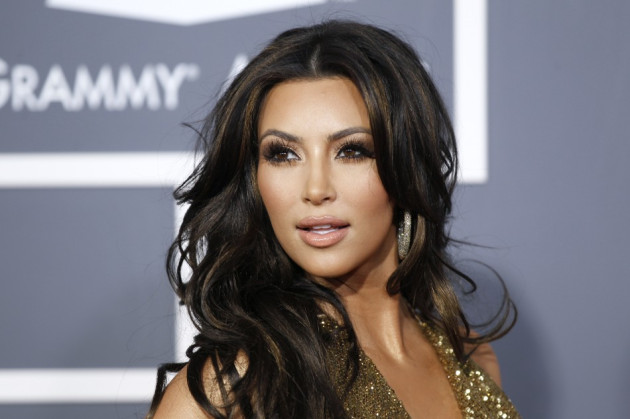 American reality television star Kim Kardashian is having a daughter. The 32-year-old socialite is pregnant with her first child and boyfriend Kanye West is reportedly delighted with the news.
Confirmation Kim Kardashian will have a daughter was made over the weekend, in an episode of her television show Keeping Up with the Kardashians. But perhaps more disturbing was the revelation that she wants to eat the placenta after she gives birth. The reality television actress reportedly told her family doctor, Dr Paul Crane: "I really want to do it".
"I'm so excited we're having a girl," Kim Kardashian gushed, "Who doesn't want a girl? They're the best and I know that's really what Kanye has always wanted. He wanted a little girl."
And, as expected, baby names have begun doing the rounds. The most interesting is North. Entertainment Wise reports that in a break from names with starting with "K", Kanye and Kim will name their child North West.
"Kanye's ego is something else, so he's quite serious about the title," an insider told The Sun, "He also has a sense of humour though and knows how his self-indulgence is seen by the general public. It's half tongue-in-cheek, half what Kanye probably feels is true."
White Baby Shower
Meanwhile, Kim Kardashian's baby shower has gathered quite a bit of attention as well. According to Just Jared, the mother-to-be wore a white gown and, in keeping with the party's theme, guests came decked in white as well. The guest list included Kelly Osbourne, Maria Menounos, Kimberly Stewart, Mel B, BeNe Leakes and twins Malika and KhadijahHaqq.
"Kanye's whole family - all the women from his mom's side and dad's side - attended the shower," a source told People magazine, adding, "Kanye was so excited to have his family be there to join in the celebration with Kim's friends and family. He came toward the end and couldn't be happier."
On the menu were pancakes, waffles and fruits. And, according to US magazine, the party started around 11.45am local time. One last piece of news... there were no gifts. Instead, guests were "asked for donations to Lurie Children's Hospital of Chicago" according to the magazine's source.