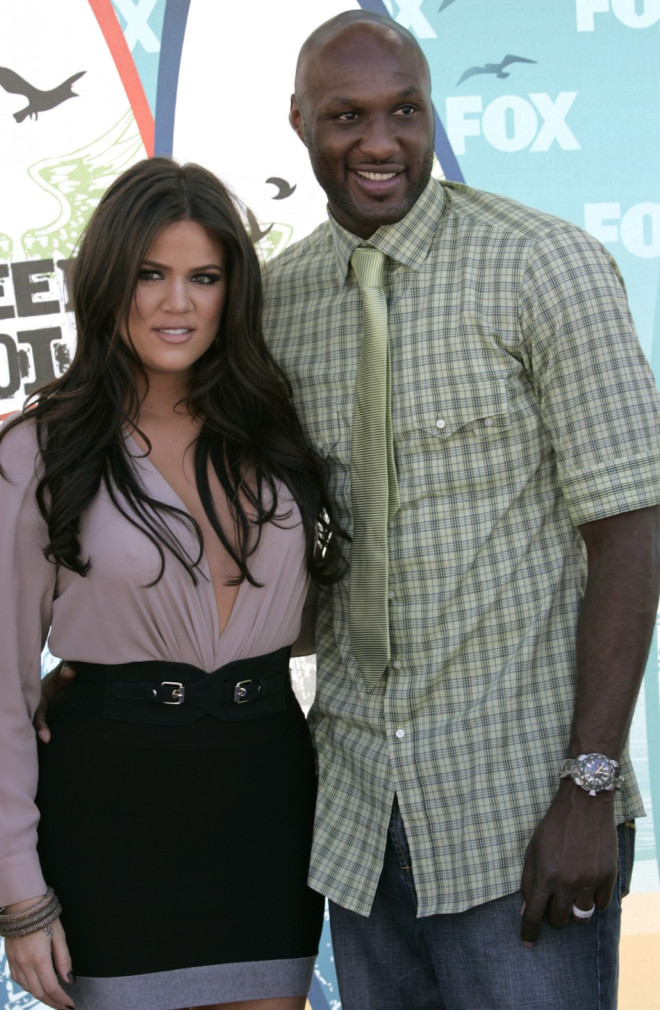 American reality television star Khloe Kardashian's estranged husband Lamar Odom reportedly wants to attend Kim Kardashian and Kanye West's wedding in Paris.
According to Hollywood Life, Kim and West will walk down the aisle in Paris, on 24 May and the former NBA star would "love to go and be with Khloe."
"He wishes them both well and would love to support them and witness their marriage," a source told the website.
"He knows Kanye and knows how bomb and off the chain his wedding is going to be. It's going to be one big party and he'd love to go and be with Khloe too but he hasn't been invited though."
However, the 29-year-old Keeping Up With The Kardashians has not sent out a wedding invite to Odom as she considers him to be bad energy.
"That's bad energy for Kim. She wouldn't want to do that to her sister," the source added.
Khloe filed for divorce from Odom in December after four years of marriage, citing irreconcilable differences. The couple's marriage first hit the rocks when a video surfaced, showing Odom talking about how he cheated on her. He was also allegedly not willing to take professional help for his drug addiction.
"They are not getting back together, but never say never," a source close to Khloe told Hollywood Life. "If he really changed she would take him back. Lamar was the love of her life. But Khloe doesn't believe he's really changed and he did too much damage for her to sign up for that again."