News that Saudi Arabia's 81-year-old King Salman Bin Abdul Aziz is due to step down in a week or two did not come as a surprise for many political analysts around the world. At least, not for those who have been closely monitoring political gimmicks in the kingdom over the past year.
Salman, known for being a rigid ruler who has had a firm grip on the royal family for decades, does not want a coup d'etat to happen after his departure.
He wants a smooth transfer of power to his favourite son, Mohammed Bin Salman (MBS), now the Kingdom's Crown Prince.
The Prince would play the role of an ombudsman and watchdog, while King Salman will remain the "custodian of the two holy mosques", according to sources. After the King's death, however, MBS would become the fully-fledged ruler of Saudi Arabia.
Many have argued that a recent purge and removals – which began with the dismissal of Crown Prince Mohmmed bin Nayef (MBN), another heavyweight within the Royal Family – occurring in the country were part and parcel of a secret plan to elevate MBS as "king".
The late King Abdullah's two sons were also arrested as it was feared they could revolt against the 32-year-old prince, Riyadh-based analysts have claimed.
Mutaib bin Abdullah, the eldest son of late King Abdullah, was arrested because he held a powerful post – he was the head of Saudi Arabian National Guard, which was established by his father in 1962.
Present rulers are deliberately attacking those who have influence within the army and police forces, because anyone who wants to overthrow this regime may need to have the backing of such forces. Without the help of the Saudi Army and Saudi Arabian National Guard, no one can revolt against MBS.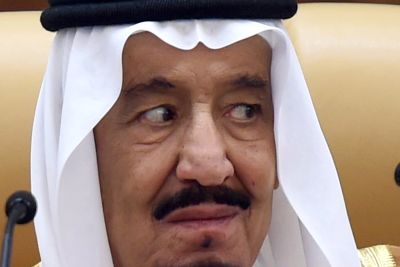 Not only did father and son disturb the traditional ruling system in the oil-rich kingdom, but they also removed family consensus by attacking and arresting people like Prince Waleed bin Talal, who has been using his wealth to influence many decision makers in the kingdom's past regimes.
Now the prince is in a dark room with others. They may be be released one day, but only after they deposit a huge amount of money and pledge allegiance to MBS.
King Salman knows what the "imminent repercussions" would be as soon as his son sits on the throne. That's why he took certain decisions and curbed those factors that may disturb his son's political ascension.
---
Naseer Giyas is a multimedia and multilingual journalist and a researcher with more than 14 years of experience. His work focuses on Muslim affairs across the Middle East and South Asia. You can follow him on Twitter.
---