Kirk Douglas turns 100: Michael Douglas pays tribute to 'amazing' father at birthday party
Around 150 close family and friends attended, including Steven Spielberg.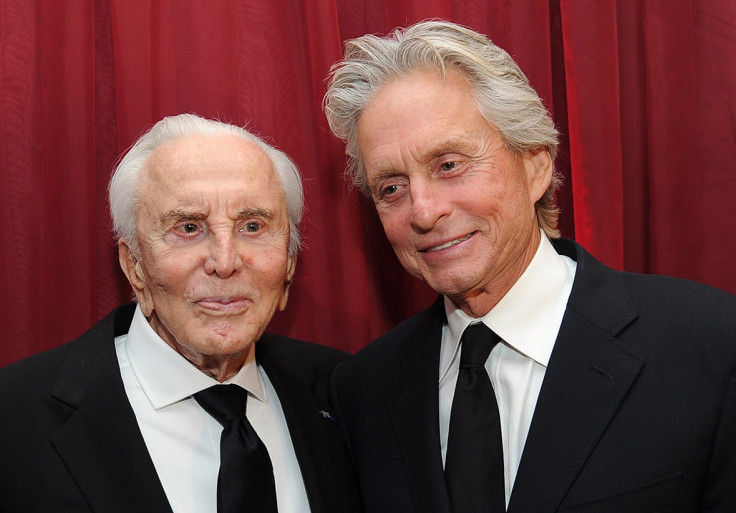 Kirk Douglas enjoyed a lavish 100th birthday party at the Beverly Hills Hotel in California (9 December), as son Michael paid a touching tribute to his father's lust for life.
Entering the venue to the theme tune from Rocky, flanked by Anne Douglas, his wife of 62 years, the Hollywood legend celebrated with around 150 close family and friends, including daughter-in-law Catherine Zeta Jones.
Son Michael led the tributes by commending the vibrancy of Kirk's life.
Speaking alongside his father on stage, who starred in his first film in 1946, he told the party: "One of the things that I find most incredible about dad is the third act of his life."
"After all he accomplished in his professional career and what he's given for his country, at the point in his life where he's faced adversity, losing a son, having a helicopter crash, having a stroke, and what he's accomplished in this third act in his life, I find quite extraordinary."
The 72-year-old also paid tribute to his stepmother, crediting her for Kirk's long life.
He concluded by saying: "Dad is always asking about what kind of father he was. Dad, you are an amazing, amazing father."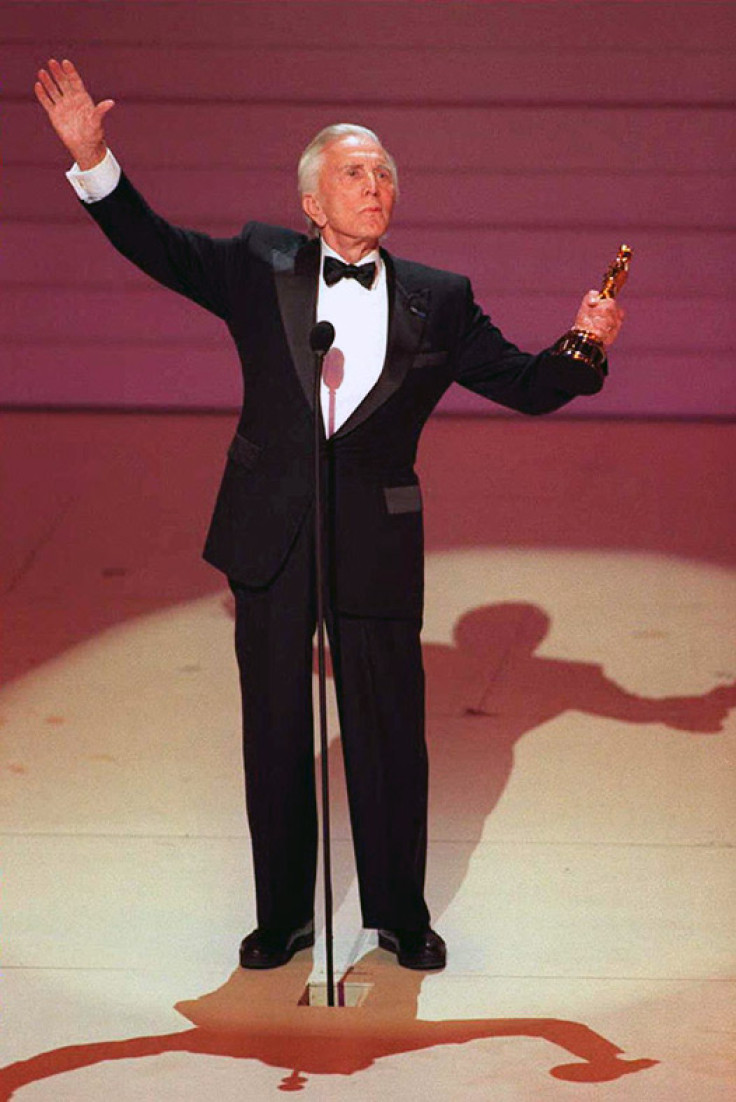 Kirk kept his response brief but typically humorous:
"I wonder who he was talking about. He said some nice things about someone I don't know," he quipped, joking that Michael was chosen to organise the proceedings because "he has the most money".
Images from his classic films, including Spartacus and Paths of Glory, adorned the Sunset room where the gathering was held, while the tables were named after his filmography reports the Daily Mail.
Kirk's family table was Lonely Are The Brave.
"It's Kirk's favourite film," a source told PEOPLE.
Zeta-Jones really got the party started by lighting 12 candles on a decadent birthday cake, topped with a gold bust of the actor.
"I'm so glad there's not 100!" she exclaimed, before leading the room to sing: "Happy Birthday" with a string quartet accompaniment.
Kirk also received vodka in a comically large Martini glass, a gift promised by his doctor many years ago should he make the milestone age.
Steven Spielberg, who arrived late and on crutches having recently broken his foot on set, came with a very specific message.
"I wanted to come here and say I've been shooting movies and television shows now for 47 years and I've worked with the best of them and you're the only movie star I ever met," Spielberg said.
"There is something that you have that no one else ever had ... When you watch Kirk's performance in anything, in anything he's ever done, you cannot take your eyes off of him. It's not possible to look away from him."
He added: "You're a miracle man."
© Copyright IBTimes 2023. All rights reserved.