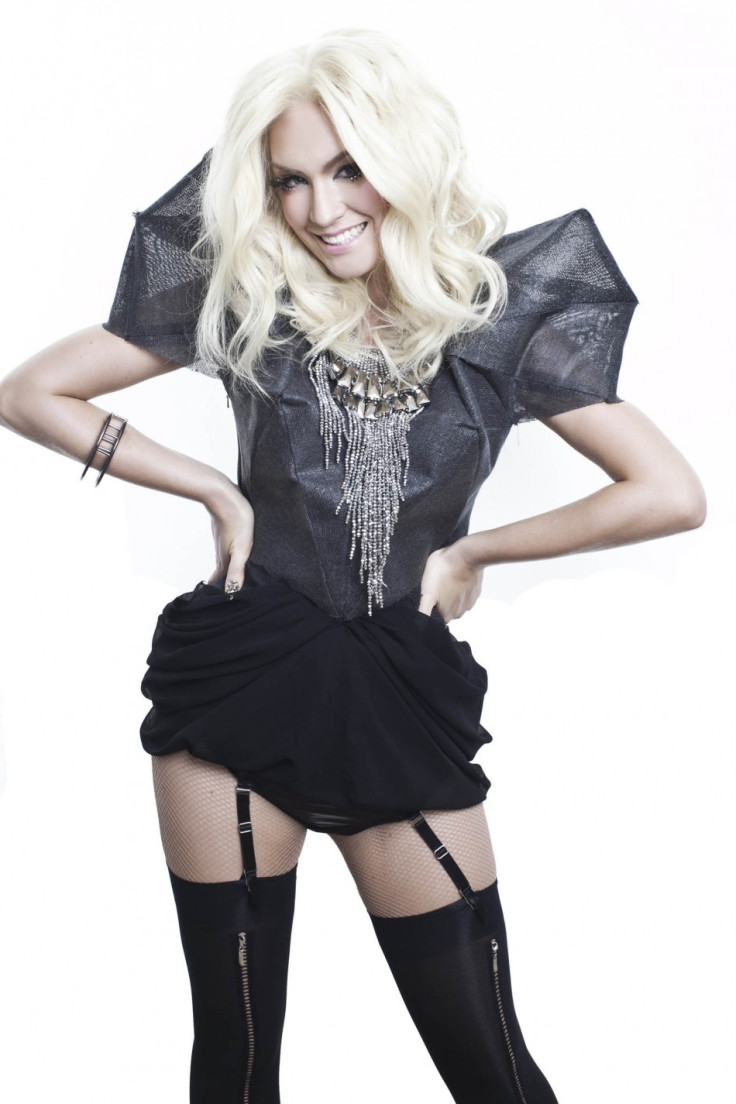 Kitty Brucknell became the latest act to be axed from the X Factor last night after losing out to Misha B in a heated sing-off.
The over 25s singer is sent home after all the X Factor judges except Louis Walsh opt to save Misha B.
As the most dramatic week in X Factor history came to an end, fans were left stunned when the two singers received the lowest public votes and were forced to sing for survival.
The 26-year-old faced fierce competition from Misha B who belted out Jessie J's Who You Are and proved she had the vocals to rival Kitty.
Despite her emotional rendition of Over The Rainbow during the sing-off, Kitty's performance was not enough to secure her a place in next week's show and she was sent home.
Personality won over performance last night, as Brucknell, who had failed to connect with the public during her time on talent show and was perceived as insincere; found herself in the bottom two for the third and final time.
Meanwhile, Misha B, appeared to be losing support from the public once again after being at the centre of bullying accusations last month when Tulisa Contostavlos and Louis Walsh branded her 'intimidating' on a live show.
But Kitty's nine lives ran out and last night and it was her final performance after all the judges but Louis Walsh chose to save Misha B and send her home.
Boys mentor Gary Barlow, who expressed his surprise that the two acts had found themselves in the bottiom two, congratulated both girls on their survival performances by saying: 'Can I just say first, what an amazing sing-off.
'If you were to ask me two people who wanted this the most, it would be Misha and Kitty, he added before choosing to save Misha B.
Despite losing out to 19, year-old Misha, Brucknell remained in good spirits and made sure she went out with a bang by grabbing the microphone from show host Dermot O'Neary bellowing the chorus to Lady Gaga's Born This Way.
There seemed to be no bad blood between the singers, despite reports this weekend claiming that Gaga fan Kitty was furious when Misha B was allowed Gaga's Born This Way over her during 'Lady Gaga vs Queen week'.
Do you think the judges made the right decision? Who would you have sent home?