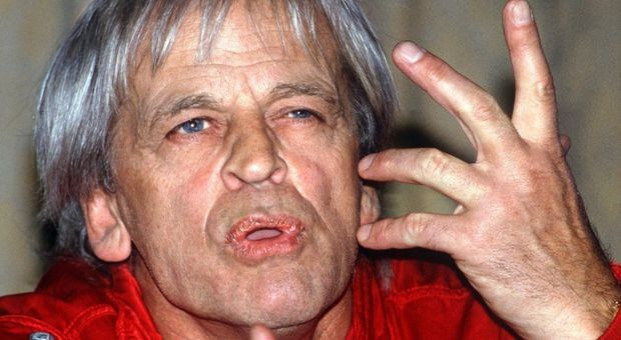 German acting giant Klaus Kinski sexually abused his eldest daughter for more than a decade over the 1950s and 60s, it has been claimed.
Pola Kinski, 60, the actor's daughter from his first marriage, made the claims against her father in an interview with German weekly news magazine Stern to promote her biographyKindermund (Out of the Mouths of Babes).
She claimed that her father, who built up a reputation as a wild man on and off the set, started molesting her when she was five years old - around the time he divorced her mother, his first wife, Gislinde Kuehbeck. The abuse continued until she was 19, she told Stern.
She told the news magazine that she was coming clean about her claims more than 20 years after his death to lay to rest the slavish adulation of her father - regarded as one of the greatest German actors of all time.
"I was sick of hearing, 'Your father! Great! Genius! I always liked him'," she told Stern. "Since his death, this adulation has only got worse."
Kinski, whose reputation of a violent temper was captured in Werner Herzog'sMy Best Friend - Klaus Kinski.
"He never respected other people," she said.
Kinski died at the age of 65 in 1991 from a heart attack. He had starred in more than 130 arthouse movies including 1979's Nosferatu the Vampire, Fitzcarraldo (1982) and Aguirre: The Wrath of God (1972).
Pola is an actress in her own right with a dozen, mainly TV, films to her name.