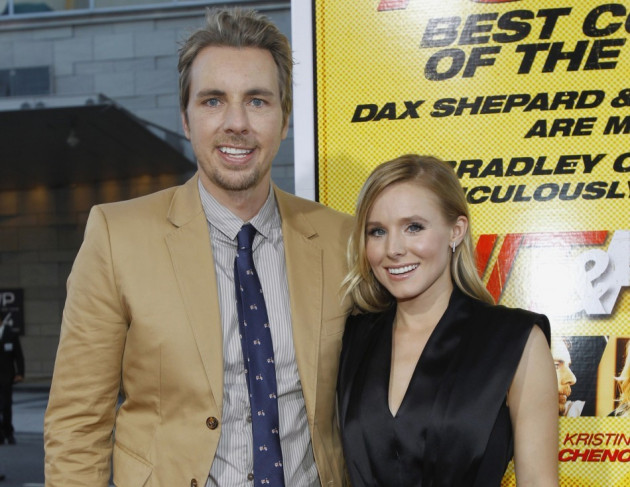 Four years after getting engaged Kristen Bell and Dax Shepard have reportedly got married in a low-key ceremony.
According to US Weekly the long-time Hollywood couple got hitched in a spontaneous no-frills ceremony at the Beverly Hills County Clerk's Office.
The Veronica Mars actress, 32, and Parenthood actor, 38, are said to have arrived at the office to obtain a marriage licence, but decided to make things official then and there when a court employee offered to marry them in a nearby courtroom.
Bell is said to have wept tears of happiness during the brief nuptials.
Despite getting engaged in 2009, the pair famously vowed not to get married until same-sex marriage bans were overturned nationwide.
"I don't feel appropriate taking advantage of a right that's denied to my [gay and lesbian] friends," Bell said in August 2012. "It's just kind of rude to invite everyone to a party for a rite not everyone can hold."
In June, Bell re-proposed to Shepard via Twitter after the U.S. Supreme Court overturned the Defense of Marriage Act and Proposition 8 in California.
The pair are have 7-month old daughter Lincoln together.