Kristen Stewart and Robert Pattinson Give First Joint Interview since Cheating Scandal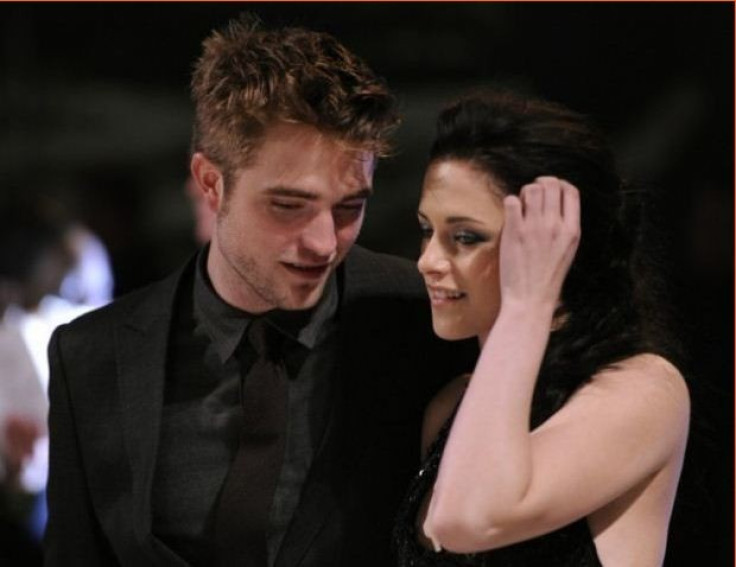 Kristen Stewart and Robert Pattinson have given a television interview together, a first since she was caught cheating on her Twilight co-star in July.
The couple, rumoured to have reunited recently, looked calm and happy as they gave the interview on MTV News and Entertainment Tonight, along with co-star Taylor Lautner to promote the last instalment of the series, Breaking Dawn: Part II.
Stewart opted for blue and black top and black jeans while Pattinson looked dapper in a dark green blazer and shirt while Lautner kept it simple with black tee and denim.
The actors kept questions regarding their private life at bay with Stewart admitting that she would miss doing press interviews once Twilight comes to an end, saying, "For the last few press junkets, they've been separating everyone, which is silly. I think because we love hanging out".
Previously, the two were spotted at the Hollywood Forever Cemetery Halloween Party, sporting transparent masks with bushy eyebrows at the beginning of the night and later Stewart was spotted in a short pink wig and sunglasses. The show's host Josh Horowitz took the opportunity to ask them on their respective outfits.
"Oh yeah, I look awesome," Stewart said looking at the photo, "That's not fair. That's actually a really weird [photo]."
Stewart explained her costume was inspired from the 2004 Mike Nichols-directed movie starring Julia Roberts, Jude Law and Natalie Portman, who dons a pink wig while she's working as a stripper.
"I love 'Closer.' [It's] one of my favorite movies," she said, "If you've seen that, that's one aspect of [Portman's] character. She changes a lot in that movie, but that's one part, yeah."
Though Pattinson jokingly denied he was the man behind the mask, later admitted, "I chose someone who is just genuinely terrifying. It was a $3 mask from a 7-Eleven."
The trio who were also joined by Twilight author Stephenie Meyer, recollected their memories from the initial auditions. Pattinson claimed he was "crippled by nervousness" during his first audition, which included having to take his shirt off.
"I said to (director) Catherine (Hardwicke), 'If this is what we're being judged on, I haven't got the job'," he recalled.
The final instalment of the film - Twilight Saga: Breaking Dawn Part 2 - is set for worldwide release on 16 November.
© Copyright IBTimes 2023. All rights reserved.