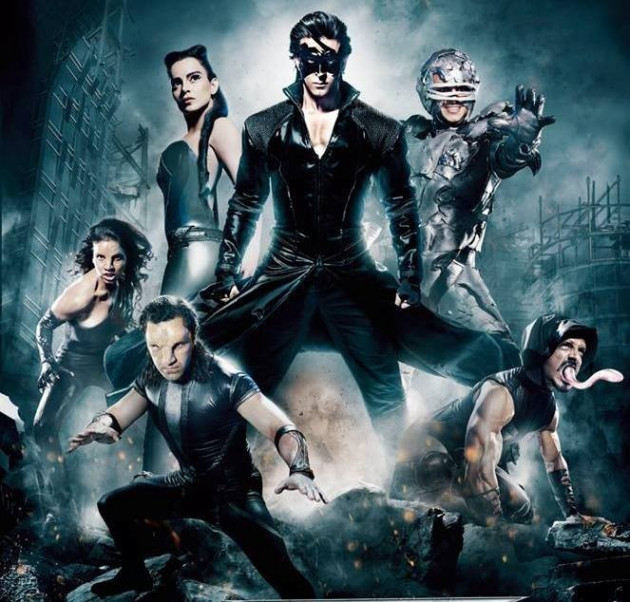 Fifteen minutes into Krrish 3 will convince you that this film has the potential to entertain you one way or another. You will either laugh at it or would want to see it till the very end so that you can get closure.
Within its boundaries and limitations, it aspires to bring something 'new' to Bollywood cinema. However, this new factor that it rides on is something that has been done and seen thousands of times by Hollywood filmmakers. And it's fair to say that inspite of the hard work and the big bucks put into the making of this film, it struggles to really match the standards set by the west in this genre.
Krrish 3 starts with a little recap of the events that took place in the previous two films of the series (Koi Mil Gaya and Krrish) to get Krrish-virgins up to speed. Also, there are key elements in the plot of this film that are related to the previous installments.
The film's story is relatively simple. A bad guy with daddy issues wants to destroy the world and avenge his fate. The superhero Krrish tries to mess up his game which in turn endangers his own loved ones. But in the end, good wins over evil with a message that everyone is actually a superhero in their own right. Bollywood is infamous for taking strong 'inspiration' from the west. This film too borrows heavily from X-Men where you have a team of mutant villains called Maanvars, maanav (human) + jaanvar (animals), who pose a strong threat to Krrish.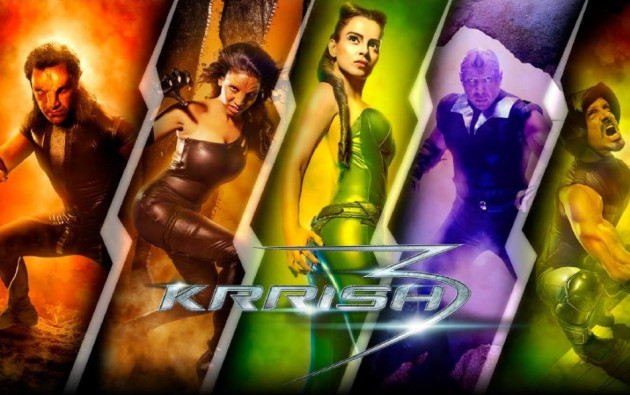 This film belongs to Hrithik Roshan all the way. He is able to balance the different characters that he plays in the films (Krrish, his alter ego Krrishna and the aged, Rohit Mehra) very well and delivers a very competent performance. Priyanka Chopra gets little scope to perform but manages to hold her own as the damsel in distress. Vivek Oberoi as the menacing and twisted villain, Kaal is superb. His all-powerful evil genius act is sure to win him many accolades. Kangana Ranaut stands out in her most different and outlandish role as the mutant, Kaya.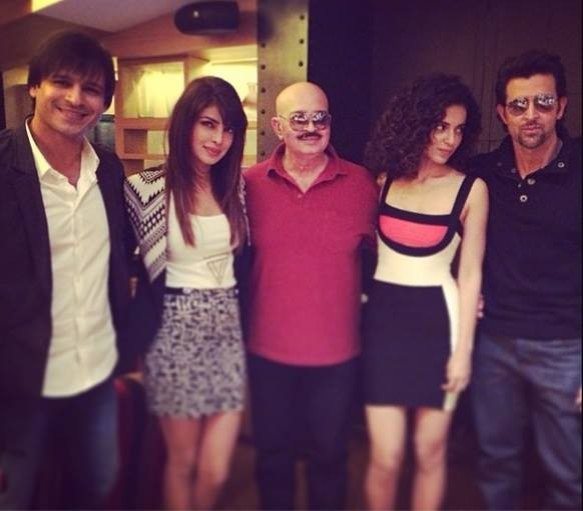 The film has already entered the list of top 10 grossers of 2013, in India. The opening weekend collections of the film were over a whopping £7300000 and it's now looking at setting new records after crossing £100000 in box office collections within the first four days of its release, according to Bollywood Hungama.
Krrish 3 is among the best in its league in the visual effects department (executed by Shahrukh Khan's Red Chillies VFX). Just recently the world witnessed path-breaking visual effects and content merged beautifully in a film called Gravity. Ender's Game, a grand sci-fi spectacle released around the same time as Krrish. For the average moviegoer, it won't really matter what one has achieved within a limited budget, they would like value for money and maybe that is one battle Krrish just might not be up for.
Having said that, Kids will surely enjoy this film.