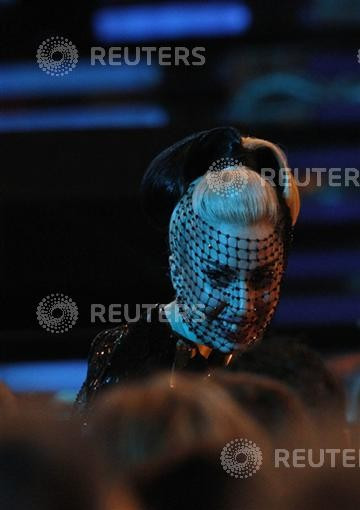 Italian-American pop singer Lady Gaga was recently spotted dining with her new boyfriend, the "Vampire Diaries" actor Taylor Kinney.
The couple was seen stepping out for a quiet meal together on Friday, just before the 2012 Grammy Awards.
The 25-year-old superstar and her 30-year-old boyfriend went to dinner in West Hollywood's Soho House. According to a report in the Daily Mail, the couple first met on the set of Gaga's video for "You and I". They have been dating ever since.
Known for her flamboyant fashion sense, Lady Gaga was wearing a faded blue leopard print jacket and trouser and... surprisingly... nothing else very notable.
The pair was also seen together earlier this month, dining in Los Angeles.
For more photos of the couple see here...