Lance Bass Gives Justin Timberlake Update Amid Britney Spears' Book Backlash
The NSYNC member believes that the "Cry Me A River" hitmaker is doing well amid the criticism.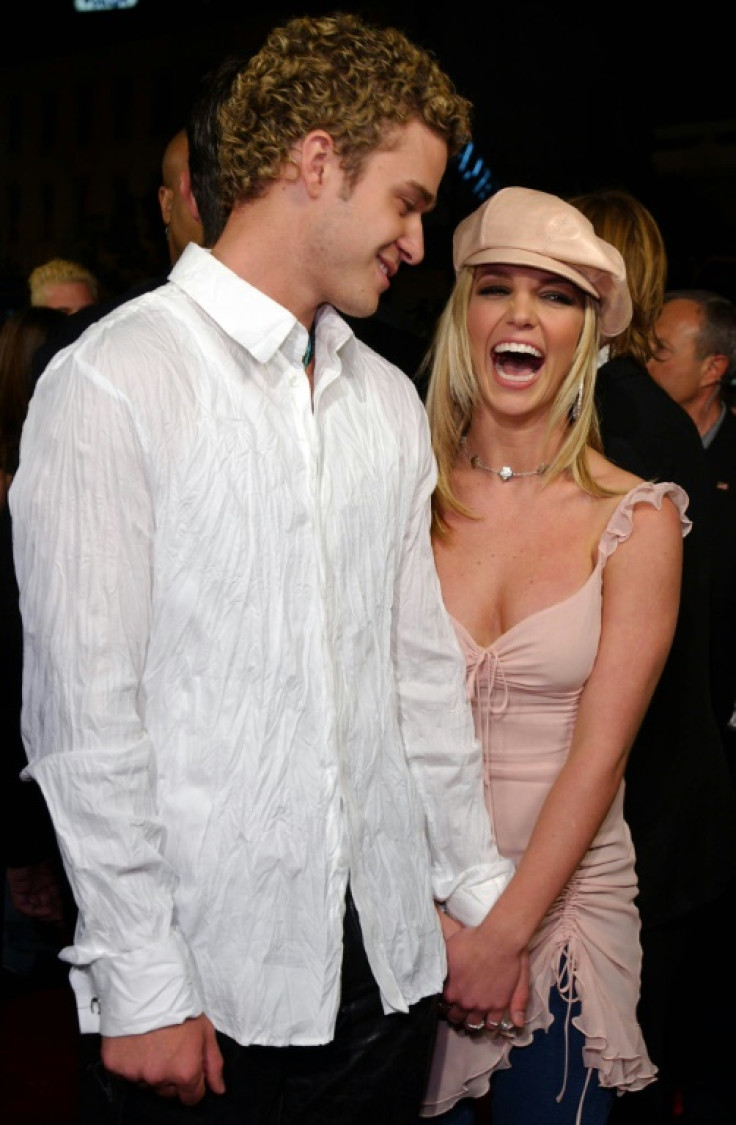 Lance Bass played coy when asked how NSYNC bandmate Justin Timberlake is doing amid the backlash he received following the release of Britney Spears' memoir "The Woman In Me" on October 24.
The singer avoided speaking directly about the "Cry Me A River" singer in his response. But he believes that the 42-year-old "Trolls" actor will be alright when he told People that he talks to his group mates "all the time" adding: "Yes, we're all good. "People will survive."
Last month, the "Frosted Tips" podcast host also spoke about the backlash Timberlake received from Spears' fans. He encouraged the "Toxic" singer's fans to forgive her ex-boyfriend just as "Britney did".
Bass urged the fans to "practice forgiveness" and said: "Look, everyone has their own opinion. I feel like the world is so full of hate right now and we need to practice a little forgiveness. Britney did. Let's take a note from her."
"Everyone deserves to tell their story, she did, and I hope the fans can find some forgiveness," Bass added and noted that he has bought Spears' memoir and plans to read it.
NSYNC reunited this spring to record "Better Place" the soundtrack for "Trolls Band Together", which is the third film in the franchise. The 44-year-old said "it was unexpected to be doing a song this year, (but) it's been incredible".
"Justin is the executive producer of the soundtrack of the movie, and it just made sense for us to get involved this year because of what the story is about. So he found this amazing song and we immediately fell in love with it," Bass shared.
"Better Place" is the first song in 23 years that the group recorded together. But Bass felt "like no day had passed" when they got back into the studio. He also shared that the AG-AFTRA strike had thrown a "wrench" in their reunion plans but hinted that it could still happen in the future.
"There's definitely hopes for something fun in the future, because look, we had too much fun with just doing this one song. It can't stop now!" he shared.
As for Timberlake, he was spotted vacationing in Mexico with his family a few days after the release of Spears' memoir. He has yet to comment on the claims his ex-girlfriend wrote in the book although according to reports, he is unhappy and that he did not expect to be featured so much in it.
In her memoir, she talked about getting an abortion upon the insistence of Timberlake when she found out she was pregnant with his baby. They were 18 or 19 years old at the time and were not ready to become parents, especially when they were at the height of their careers. She said had it been up to her, she would have kept the baby.
Spears remembered crying in the bathroom afterwards and her ex-boyfriend tried to console her by singing a song. She also claimed that the 42-year-old cheated on her first with a "very popular" woman but did not disclose her name.
The revelations sparked outrage against the "Mirrors" singer especially from Spears' fans. They flocked to Timberlake's Instagram to criticise and shame him while others called for him to be cancelled using the hashtag #CancelJustinTimberlake posted on X (formerly Twitter).
The backlash promoted Timberlake to disable comments on his Instagram. He also backed out of a few shows that were booked for next year. He "quietly removed some club appearances that were set for early next year, tied to the release of his single and album". Spears, on the other hand, insisted that "The Woman In Me" was not intended "to offend anyone by any means". She just wanted to share her truth so she can move on with her life with a "beautiful clean slate".
© Copyright IBTimes 2023. All rights reserved.