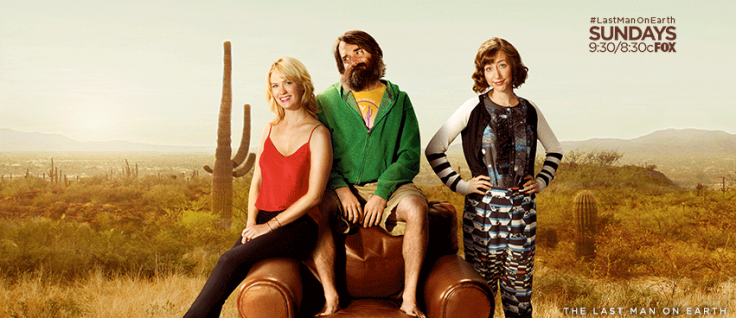 The Last Man on Earth returns with an all new episodes tonight, 22 March, at 9pm on Fox.
The show is an American post-apocalyptic comedy television series created by Will Forte, who plays the lead character.
Episode 5 and 6 are titled Dunk the Skunk and Some Friggin' Fat Guy respectively, where Phil Miller thinks that he rushed into that whole marriage thing with Carol Pilbasian.
Click here to watch it online on the Fox's website.
The official synopsis of the episodes reads as follows:
The topic of repopulation is a popular one in Tucson as Phil, Carol and Melissa look to the future.
In last week's episode, fans saw that other than Will and Carol, there is a third person alive in the world, Melissa Shart.
In a clip from Sunday's episode, Phil asks Carol to cut down on the public display of affection in front of Melissa.
"Think about Melissa," he said, "How would you feel if you had to watch me and Melissa make out all the time? Would you be OK with that?" Phil questioned Carol.
Phil also asks Carol, "Are you sure we are not rushing into having baby things?"
To which she replies, "This is the most imp thing that we can do the world, we need to make babies for the human race to survive. As many babies as possible."
The series description released by Fox reads as follows:
The Last Man On Earth is a new single-camera comedy about the life and adventures of the last man on earth. Phil Miller (Forte) was once just an average guy who loved his family and hated his job at the bank - now he's humanity's last hope. Will he ever find another person alive on the planet? Would hoping that she is a female be asking too much?