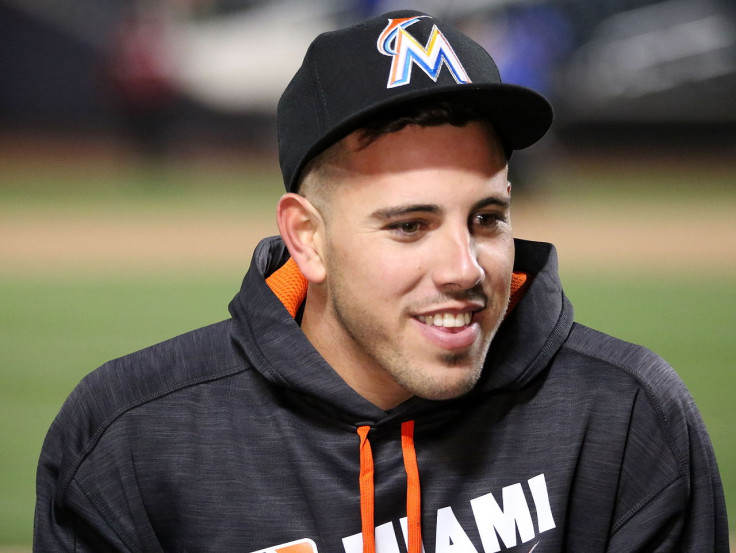 The girlfriend of late Major League Baseball star Jose Fernandez, who died in a tragic boat accident on 25 September 2016 off Miami beach, has opened up about how lonely she feels following the star's death. While his legacy continues to live through his newborn daughter, the mother of his child revealed she is weighed down by Fernandez's absence.
"It was so emotional... Everyone was crying," Maria Arias, girlfriend of the late athlete said recalling their daughter Penelope's birth on 24 February.
In memory of the late Miami Marlins star, Arias wore a piece of cloth that belonged to him during her pregnancy.
"I kept a piece of his clothing since he passed that I sleep with every night, and I took it with me. I had it around my neck the whole time," she told People magazine.
Following Fernandez's death, his family members have extended their support to Arias during the difficult time.
"You have days that you look at [their daughter] and you feel happiness and gratitude," she said. "And then there are other days where you feel afraid and you feel lonely and you feel the weight of his absence again. He makes such an impact in your life, that his absence just feels so heavy."
Little Penelope bears a striking resemblance to her father with his light brown hair and she also has her grandmother's blue eyes. In fact, the late baseball player also had a part in naming his daughter after a Spanish song.
Fernandez and Arias started out as friends, but things escalated and the duo soon started dating. In June 2016, the two got to know that they were expecting their first child.
"Honestly, I was scared, because it was a relationship that was so recent. I'm not ignorant to that, and I didn't want people to judge me," Arias said of the baby news.
The birth of their daughter brought joy to the family, but for Fernandez's mother it is not enough to relieve her from the trauma of her son's loss.
Speaking about it, the late athlete's mother, Maritza told the magazine, "I think about him every second. He is always in my mind, very much alive. Penelope will be a reflection of what he means to us. To be able to see her grow will make every moment of his childhood come alive. To be able to tell her everything and all the stories about her daddy since he was born it will be a memorable experience I am looking forward to."