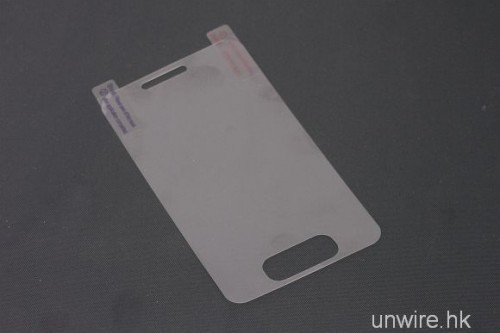 Joining the long list of allegedly leaked iPhone 5 components and add-ons, tech site Ukwire.hk has issued a fresh report claiming to have received a document showing a screen protector designed for the fabled smartphone.
The report from Ukwire.hk came with a photo of the protector. The alleged protector's design conformed to a number of rumours regarding the future iPhone's design, indicating it would have elongated home button and larger screen.
The new "leak" joins a host of rumours surrounding Apple's unconfirmed next entry into its iPhone franchise.
Already numerous other media outlets have reported receiving leaked component photos and design diagrams.
In July MobileFun.co.uk alleged it had received a leaked schematic for Apple's iPhone 5 smartphone indicating the device will be aesthetically more akin to the iPhone 3GS than the iPhone 4.
Later in August a slew of other websites claimed to have been received photos from a number of "unnamed sources" showing the the iPhone 5's camera, battery and "proximity light sensor flex cable."
To date, Apple has declined to comment on any and all rumours regarding the iPhone 5 -- a name which itself is the product of the world's media. Despite this, rumours about the device have continued to emerge, most suggesting the device will be released in October this year -- again this is a rumour and has not been confirmed by Apple.
In keeping with its policy of media silence, at the time this article was written Apple had not responded to requests for comment on Ukwire.hk's report.