Leaked HTC U 11 teaser video shows 'squeezable' Android smartphone in action
HTC's 2017 flagship shows off its squeezy-style in alleged promotional ad.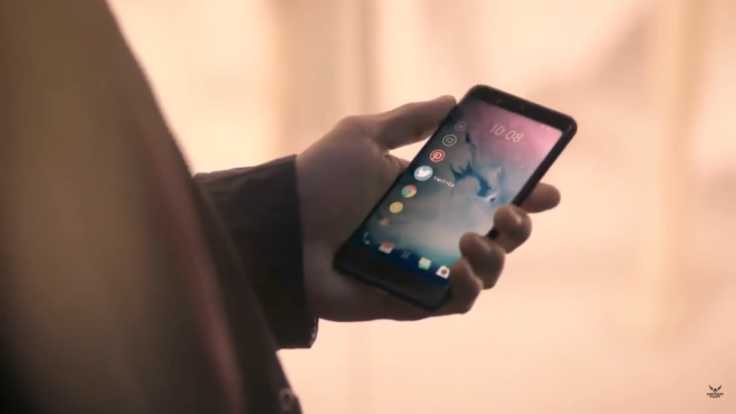 The official launch of HTC's latest flagship smartphone – rumoured to be called HTC U 11 – is just a few weeks away, but what appears to be a leaked promotional teaser may have given Android fans an early look at the HTC 10 successor and its ''squeezable'' design.
HTC dropped a few sly hints about the phone's headline features a few days prior, confirming that the device – codenamed "HTC Ocean" – will be revealed in a global launch event on 16 May carrying the same "U" moniker attached to the recent HTC U Ultra and U Play handsets.
The biggest tease, however, was the tagline "squeeze for the brilliant" and a short video clip on Twitter that hinted at some form of pressure-sensitive input embedded into the device's frame, but HTC has given very few clues about how this ''squeezable'' design, reportedly dubbed "Edge Sense" in the final product, will benefit the user.
Judging by a YouTube video posted by Tech Tera (embedded below) that seems to be an official HTC promotional ad for the phone, HTC's next flagship is taking a stab at bringing one-handed input back to the larger-screened smartphones of today.
While the phone's screen time is brief, taking up less than ten seconds of a brief video that is around a minute long, it shows a couple swiping the edge of the phone to scroll through an app side-bar and squeezing to select a particular app.
The pair swap the device between each other, one thumbing the left side to access a food recommendation app and the other the right to select the camera and snap a quick selfie. At the end the video reveals the lovebirds have been gripping onto each other with their other hands the entire time. Aww.
It might be a little twee for some, but the clip (which tipster Evan Blass linked to the HTC Ocean device in January) gives us an idea of how one-handed ''squeeze'' gestures will work on HTC's 2017 flagship – a feature that the company will no doubt hope is enough of a draw to compete with the Samsung Galaxy S8, LG G6 and Sony Xperia XZ Premium.
© Copyright IBTimes 2023. All rights reserved.