Could this leaked video from inside a Foxconn factory be our first glimpse of the much-awaited iPhone 8? While Apple keeps silent on when the world will see the next handset, this clip may offer a glimmer of hope for fans thirsty to see the smartphone shaping-up.
Two video clips uploaded to YouTube by user Slashleaks allegedly shows footage from inside Apple's manufacturing partner Foxconn, with a production line of rear cases for the smartphone being worked on by an army of employees.
The alleged iPhone 8 rear shells are seen being polished by the workers as they spin along the conveyor belt. In a second clip hundreds of the reported iPhone 8 rear shells are seen hanging in racks in a factory environment as staff walk around.
The video footage (seen below) was shot by an unknown individual, and while it may set Apple fans' hearts aflutter, there is no way to verify whether the product in the clips is actually the iPhone 8 or another product being worked on in the factory.
One clue that can be spotted to whether it might just be the next iteration of the iPhone is the positioning of the camera hole. In every rumour and leak seen so far the new dual cameras are set on top of each other vertically. This can be clearly seen in the videos.
Smartphone sleuths may also notice that there doesn't appear to be a relocated Touch ID fingerprint reader on the back, something that has recently been rumoured after it was reported Apple was experiencing difficulty incorporating the scanner into the new display. If legitimate, this may come as some relief to many who believed the rear fingerprint reader would make for an awkward experience.
The 10th anniversary iPhone, as well as updated versions of the iPhone 7, are expected to be revealed in September, as Apple has traditionally done in the past. However, reports from Apple's Chinese manufacturers and suppliers are claiming stock might not arrive until November or even December.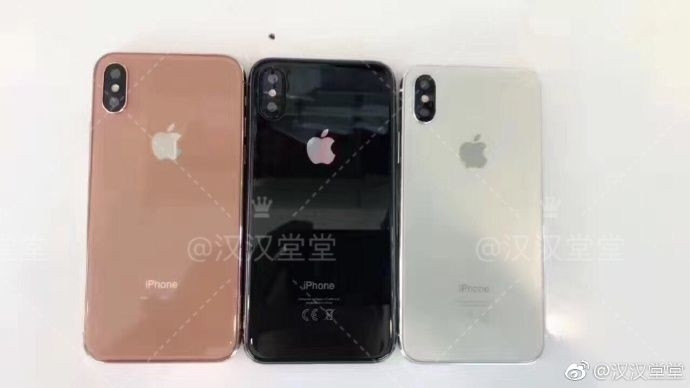 Known as the iPhone 8, the new smartphone is heavily rumoured to sport a brand new overhauled look made from curved glass and an edge-to-edge OLED screen for the first time. Prices for the iPhone 8 have been touted to cost over $1000 when it finally arrives.