Greece and Turkey earthquake: 2 tourists dead on Kos and 200 injured
The big quake struck in the Aegean Sea, sending a shockwave and tsunami across popular tourist destinations.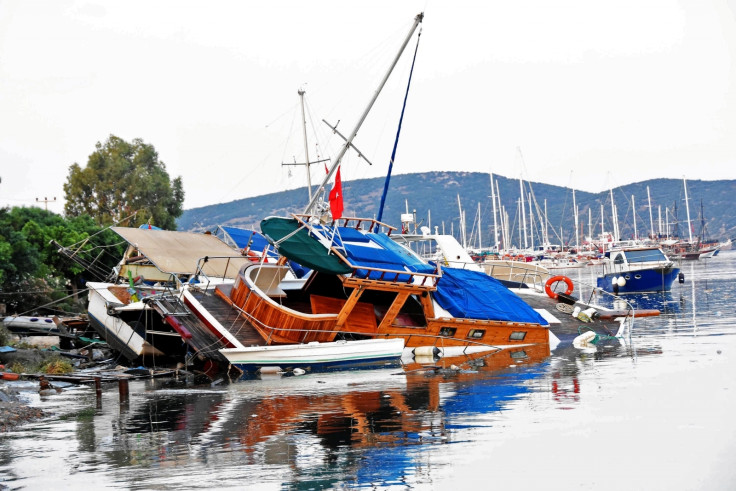 At least two people were killed and 200 injured when a strong earthquake in the Aegean Sea hit the Turkish coast and Greek islands in the early hours of 21 July.
The 6.7-magnitude earthquake struck 12km (seven miles) north-east of the Greek island of Kos, a popular tourist destination, with a depth of 10km (6.2 miles), according to the US Geological Survey. After the main quake, several aftershocks with a 4.0 magnitude were felt in Turkey and Greece.
Last month an earthquake of a similar magnitude struck the Greek island of Lesbos, killing one and injuring at least 10 people.
The quake, which hit at 1.31am local time (10.31pm BST) triggered a small tsunami that caused flooding in Bodrum, Turkey, and parts of Kos.
At least two tourists on the island of Kos have been confirmed dead. They are believed to have died when a wall collapsed on to a bar in the old town of Kos.
Greek authorities said both the victims were men and tourists from Turkey and Sweden. The Turkish man has been named as Sinan Kurdoglu. The Swedish man has not yet been identified.
More than 120 people were injured on Kos, and several with serious injuries have been airlifted to nearby Rhodes island for treatment.
In the Turkish city of Bodrum, around 70 people were treated for injuries sustained in the earthquake and aftershocks.
"We were asleep and we just felt the room shaking," British student Naomi Ruddock, who is on holiday with her mother on Kos, told the BBC. "The room moved. Literally everything was moving. And it kind of felt like you were on a boat and it was swaying really fast from side to side, you felt seasick."
"We were literally dozing off when the first tremor struck. From then on it was a bit of a surreal nightmarish experience," London student Georgie Jamieson, who is staying on Kos, told BBC Radio 4.
"Everything was shaking really vigorously. I've never felt anything like it before. Almost as if the ground was going to cave in," she said.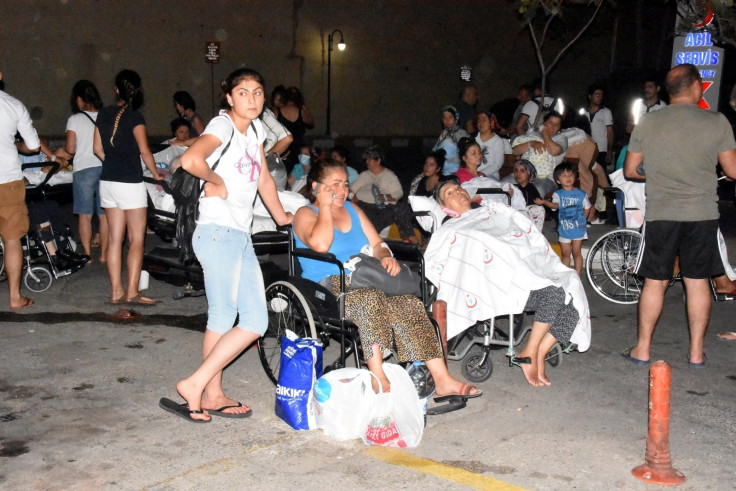 Videos and photos shared on social media showed the devastation caused by the quake and the panic that ensued as people ran through the streets filled with rubble.
This weekend is set to be one of the busiest of the tourist season, with thousands of people heading for holidays in Greece and Turkey. The airport on Kos was closed after the earthquake, but reopened several hours later.
Travel company Thomas Cook told IBTimes UK that all flights were operating as normal. The company currently has 2,682 UK customers in Kos and 441 in Bodrum.

"Our teams in the resort areas affected by the earthquake and in our customer centres are supporting customers currently on holiday in the region. We have no reports of any injuries and there is little impact on our hotels," a spokesperson said.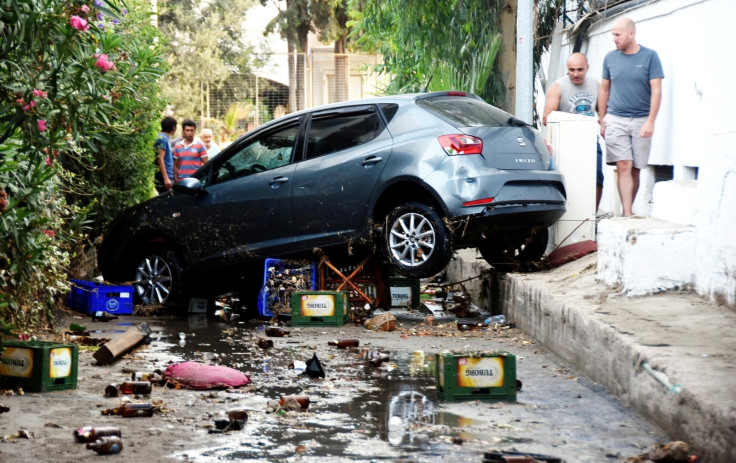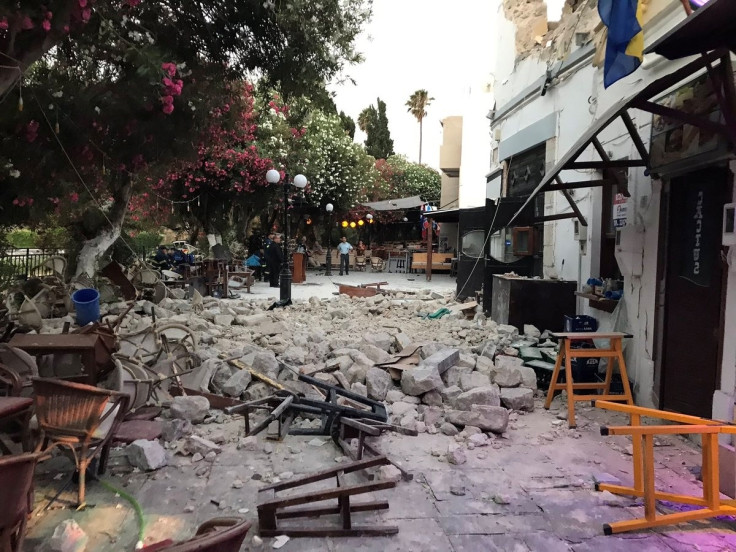 © Copyright IBTimes 2023. All rights reserved.