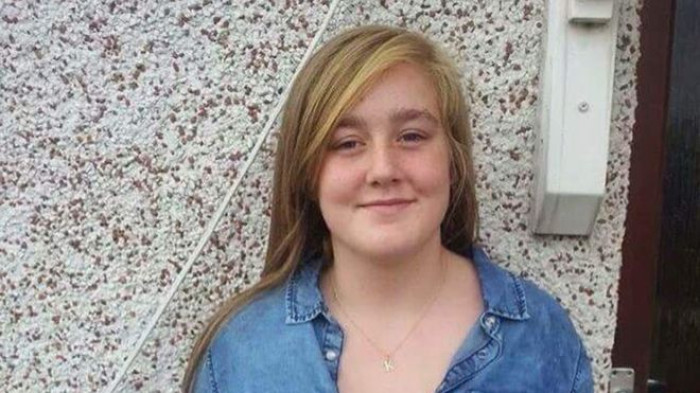 Two men aged 27 and 28 have been re-arrested on suspicion of the murder of missing Leicestershire teenager Kayleigh Haywood, who disappeared on 13 November. Kayleigh has not been found, but some of her belongings, including clothing and her mobile phone, have been recovered.
Kayleigh, from Measham, was last seen when her father dropped her off outside Ibstock Community College at around 6 pm last Friday. Although she contacted her family the next morning, she has not been seen or heard from since, which her family and police say is out of character. Police have been brought in from across the region and searches are focusing on Sence Valley Forest Park, Ibstock and a field near Belton involving sniffer dogs.
Det Ch Supt David Sandall said: "Since we started looking for [Kayleigh] we have found her mobile phone in Melbourne Road, Ibstock and items of clothing which we believe are hers, in the Ibstock and Diseworth areas. In all the circumstances, we fear the worst and have told her family to prepare themselves that we are now treating her disappearance as a murder enquiry.
"We have become increasingly concerned for Kayleigh's safety as the hours have passed since she was dropped off by her dad on Friday evening. Five days on, we've heard nothing from her, and this is completely out of character."
The two men had initially been arrested on suspicion of kidnap early on Monday (16 November) but now could face murder charges. According to media reports she told her family she was staying with friends, but had recently met a 27-year-old man on Facebook.
Kayleigh's parents Stephanie Haywood and Martin Whitby said: "We have not seen Kayleigh since Friday. It is breaking our hearts and we are shedding tear after tear. We love Kayleigh so much and without her our family is incomplete. A big part of our lives has gone. Her brothers and sisters are constantly asking for her and if anyone knows anything we beg you to come forward. We just need to know what has happened to our baby girl."