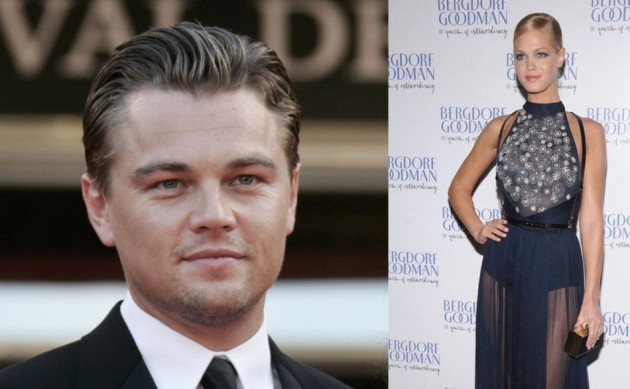 Leonardo DiCaprio and Victoria's Secret model Erin Heatherton have reportedly split after dating for ten months.
According to a report in US Weekly, the Titanic star and the 23-year-old supermodel started dating in December, just months after he split from Blake Lively following a brief romance.
"They split a few weeks ago. There's no bad blood -- they still care about each other a lot," an insider told the publication. "It was just time to move on."
A source close to the couple attributed the break-up to their hectic work schedules.
"They're both just really busy, they had crazy schedules," the insider added. "They still love and respect each other very much. It was just time to move on."
Meanwhile, DiCaprio who is in Manhattan filming The Wolf of Wall Street, was seen partying with models at Cipriani 42nd Street. According to a report in the New York Post, the reason for the spilt is the Great Gatsby actor was not ready to settle down with Heatherton.
"Erin wanted things to get more serious between them, but Leo is not ready to settle down," the insider said. "While it would seem amazing that he wouldn't want to settle down with one of the world's most beautiful women, Leo leads a charmed life."
"A few months back it seemed like he was really into Erin. She's smart, beautiful and, importantly, got on with his mom."
Another source maintained: "They are still friends. The timing just wasn't right for them. They still care about each other and remain friends."
The crime drama The Wolf of Wall Street, which is based on the memoir of the same name by Jordan Belfort, tells the tale of a New York stockbroker who refuses to cooperate in a large securities fraud case involving corruption on Wall Street and in the corporate banking world, and the mob. The movie, directed by Martin Scorsese, is due for release in 2013.
Ahead of Superstorm Sandy, Heatherton was reportedly evacuated from her downtown apartment and has been spending time with her model friend Lily Aldridge, and her husband Caleb Followill, at an uptown hotel. She even celebrated Halloween on a "girls' night" at Lavo with Aldridge, and fellow Victoria's Secret models Doutzen Kroes and Candice Swanepoel.
Pictured below is a selection of DiCaprio's previous girlfriends: