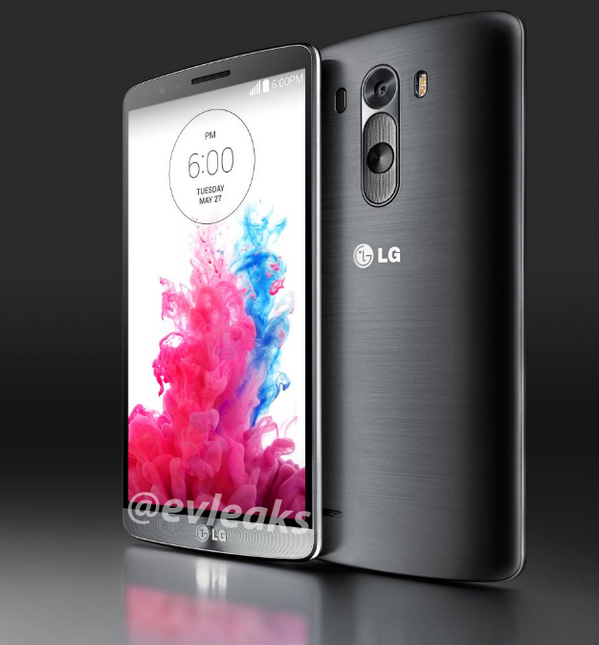 The LG UK website has now offered some startling information on the company's upcoming flagship smartphone, the LG G3.
According to a listing on the website, the handset will feature a microSD slot with a capacity of 2 Terabytes, reports PhoneArena.
For the uninitiated, each terabyte is made up of 1024 Gigabytes, meaning that according to these specs, this phone can carry more data than most computers in the market.
There is currently no microSD card in the market with a 2TB capacity and it is evident that someone at LG made a mistake while putting these specs up.
It is very unlikely that LG has its own 2TB microSD card under development.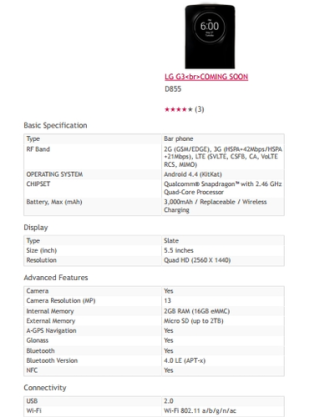 However, all the other specifications of the handset match the details that have been outed so far. The listing says that the handset will run on a quad-core 2.46GHz Snapdragon 801. It will use a 5.5 inch screen with 1440 x 2560 resolution (QHD).
For imaging, there will be a rear facing 13MP camera, which uses the company's improved Optical Image Stabilization +, along with a 2.1-megapixel front-facing camera. The handset will also house a 3000mAh battery and have Android 4.4.2 pre-installed.
However, the listing says that the handset will use 2GB of RAM, which is a contrast to recent reports that have been saying that it will use 3GB of RAM. All this will be cleared up on Tuesday when the company unveils its flagship handset.